'Do Better': Amy Schumer Shuts Down Journalists for Reporting Trolling 'As If it's News'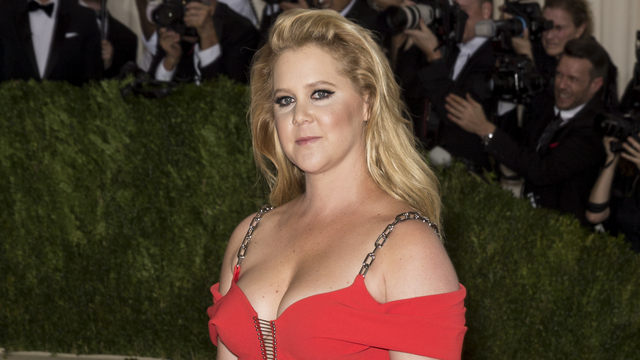 Amy Schumer has no time for trolls or for journalists who, on purpose or not, legitimize them by reporting their activities as being actual news. Recently, she released a new special on Netflix called The Leather Special, which currently has a one-star review.
While lots of outlets reported that the low rating is because Schumer's special wasn't well received, Splitsider did some research and pointed out that there are alt-right subreddits where people actually organized made a conscious effort toward a lower rating for her special.
Now, Schumer herself is fighting back, too. She posted on Instagram, calling out the trolls as well as the journalists who reported on them. She starts out by saying how "proud" she is of her special, and that she's "grateful" to those who are enjoying it and sharing how much they love it on the Internet. Then, she writes, "I am embarrassed for the 'journalists' who report on trolls activities as if it's news. It's indicative of administration right now." Schumer then said, "It would be cool if you did a moment of research before posting."
Schumer ended by thanking the trolls for making her feel "so powerful and dangerous and brave," and for filling her "with hope and power."
"I know who I am," she said. "I am strong and beautiful and will use my voice my whole time on earth."
Mic drop.
[featured image via Ovidiu Hrubaru / Shutterstock]
Have a tip we should know? tips@mediaite.com