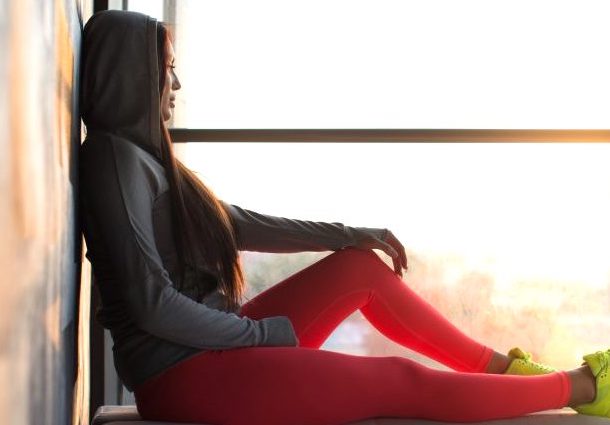 Do you recycle? Maybe your home has solar panels? Well a new study says you still may be destroying the Earth — if you practice yoga.
Yes, yoga.
A two-year inquiry led by the Mississippi-Alabama Sea Grant Consortium found that plastic microfibers released after yoga pants were laundered, ultimately found their way into wastewater systems and the open ocean. In addition to yoga pants, researchers also fingered Patagonia jackets, and other types of synthetic apparel, the Associated Press reported. The study was conducted in the waters off the Gulf of Mexico.
Those microfibers are increasingly contaminating marine life and the seafood humans eat around the world.
From the AP:
The effects of microfibers in the food chain remain under investigation, but the emerging data has prompted clothing company Patagonia — which makes fleece jackets and other apparel from synthetic materials — to support research into the prevalence of microfiber pollution and promote information for consumers about ways to minimize microfiber shedding in laundry.
"There hasn't been a lot of baseline study covering microplastics, and the studies that have been done haven't been as wide-reaching," Caitlin Wessel, regional coordinator for the National Oceanic and Atmospheric Administration's Marine Debris Program, told the AP. "We're hoping to use the data as a baseline but also find sources of microplastics and find out what types of microplastics are the biggest issue in the Gulf."
Oceanic waste is one of the biggest worldwide environmental challenges today. A skim of garbage in the pacific ocean brought together by sea currents has been estimated to larger than Texas.

[image via Shutterstock]
Have a tip we should know? tips@mediaite.com