Do you have an uncanny resemblance to one of history's most infamous monsters? Do you, like said dictator, have a toothbrush mustache and hair similar to the villainous Zorg in The Fifth Element? Well, the History Channel wants you.
In a new Craigslist ad, the History Channel (a.k.a., the "No History" channel, according to Sen. Chuck Grassley) is searching for Adolf Hitler look-alikes to cast in a new mini-series exploring about the "epic events of WWI and WWII."
Somehow actual acting experience is not a requirement; neither is a German accent. So basically, the main criteria for the gig is: Look like Hitler.
Do that and the History Channel will fly you out to the U.S. east coast, and then to Germany, to film the unnamed series, which will also feature Winston Churchill and Franklin Delano Roosevelt (whose lookalikes also require no acting experience or convincing accents):
We are currently casting a 6-hour docu-drama mini-series that will tell the story of the key world leaders through the epic events of WWI and WWII, and we are seeking men to play the roles of:

Adolf Hitler (age 25 – 56)
Winston Churchill (age 35 – 65)
Franklin D. Roosevelt (age 30 – 60)

The most important thing is a physical resemblance to the actual historical figures. The majority of the cast will be tracked over decades, so we will be exploring the possibility of casting two people to play both "young" and "old" versions, as well as the possibility of casting a single individual who could be aged up & down. Anyone who falls within the age ranges above could submit themselves. Previous acting experience is not required. German accent (for Hitler) and British accent (for Churchill) is also helpful, but also not required.
– RELATED: We're Very Sorry If You Look Like Hitler, But That Might Be Able to Land You an Acting Job
Should the History Channel have difficulty finding people who've carefully groomed themselves to look like Josef Stalin's competition for Worst Dictator Ever, here are a few suggestions:
Anthony Kiedis from the Red Hot Chili Peppers: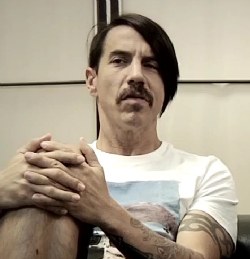 This "hipster"-looking fellow in a random computer lab: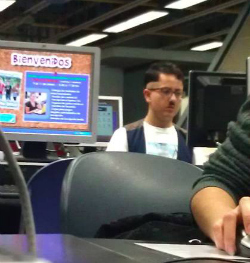 This now-discontinued JCPenney tea kettle: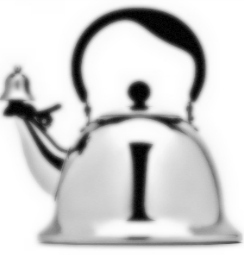 This cat: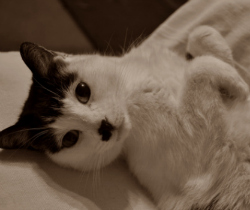 Good luck, History Channel.
[h/t Uproxx]
— —
>> Follow Andrew Kirell (@AndrewKirell) on Twitter
Have a tip we should know? [email protected]
---