Doctors Without Borders Petitions Obama for Independent Investigation on Hospital Airstrike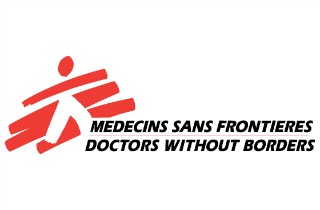 Doctors Without Borders is demanding that the Obama Administration agree to an independent investigation of a U.S. airstrike that hit one of its hospitals in northern Afghanistan.
The airstrike killed 22 people — 12 Doctors Without Borders staffers and 10 patients — and the hospital was destroyed. The U.S. has since apologized for the attack, claiming it was a mistake.
The Pentagon, NATO, and the Afghan government have all launched investigations, but Doctors Without Borders, a humanitarian organization that provides medical care to those exposed to war zones and other conflicts, wants an independent probe.
"It is impossible to expect the parties involved in the conflict to carry out independent and impartial investigations of acts in which they themselves are implicated," the organization said on the Change.org petition, demanding that the Obama Administration consent to an inquiry led by the International Humanitarian Fact-Finding Commission (IHFFC).
The group has stopped short of calling the Oct. 3 incident a war crime, but Executive Director Jason Cone called it a violation of international humanitarian law and the Geneva Conventions. Journalist Glenn Greenwald took aim at news organizations in the aftermath of the attack for what he considered to be misleading headlines that obfuscate the fact that the U.S. was responsible for the airstrike. Greenwald called it a "war crime" and echoed the need for an independent probe.
As of this writing, the petition has garnered nearly 6,000 of the 100,000 necessary signatures.
The Associated Press reported on Thursday that U.S. special operations knew the building was a hospital, but that intelligence information suggested it "was being used as a Taliban command and control center and may have housed heavy weapons." It is not clear, however, whether those who carried out the airstrike "were aware that the site was a hospital or knew about the allegations of possible enemy activity," the AP reported.
[Image via Doctors Without Borders]
— —
>>Follow Andrew Desiderio (@desiderioDC) on Twitter
Have a tip we should know? [email protected]