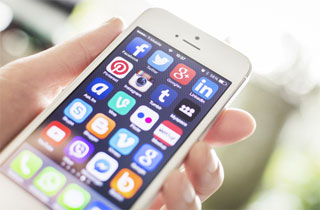 Apple's getting more heat from the government today for resisting an order from the FBI. The Department of Justice has filed a motion today to force the tech company to provide a backdoor into the iPhone owned by the San Bernardino gunman.
CEO Tim Cook's decision has been a point of contention this week as the debate continues over potential government overreach versus the need to uncover new information about a confirmed terrorist. Cook said in a public letter that such a backdoor access program did not exist, and expressed concerns that providing one would allow for a massive invasion of privacy for their users.
In a court document, the DOJ writes that their request "presents no danger for any other phone and is not 'the equivalent of a master key capable of opening hundreds of millions of locks.'"
While Apple was recently granted a reprieve from making an immediate decision, the new document doubles down on the order for software to bypass Syed Farook's phone's encryption. The DOJ also seemed to take a harder line this time around, alleging that Apple had the tools to comply readily available and they are trying to pull a PR stunt:
"Apple's current refusal to comply with the Court's Order…appears to be based on concern for its business model and brand marketing strategy…The government does not deny Apple its right to be heard, and expects these issues to be fully briefed before the Court; however, the urgency of this investigation requires this motion now that Apple has made its intentions not to comply patently clear."
The question for Apple has been a significant point in the political arena this week, with Donald Trump calling that the company be boycotted until they comply.
[h/t Gizmodo]
[Image via Shutterstock]
— —
>> Follow Ken Meyer (@KenMeyer91) on Twitter
Have a tip we should know? tips@mediaite.com