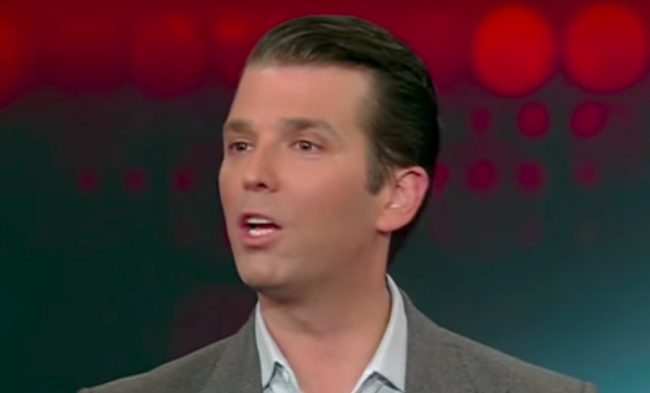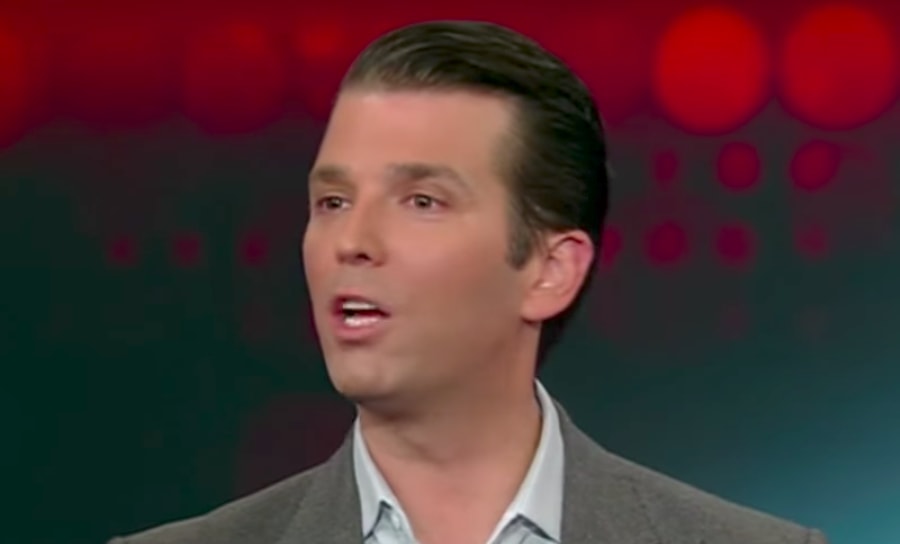 It seems that the nonpartisan mourning period for gun-related violence can now be measured in hours.
For it was just about two hours after a gunman opened fire in an Alexandria, Virginia baseball diamond wounding GOP Whip Steve Scalise and several others, that first son, Donald Trump Jr., moved to place the blame squarely on Democrats.
The younger Trump started off coyly, not commenting himself but retweeting this observation from the conservative commentator Michelle Malkin.
Flashback: Professor says Republicans "should be lined up and shot."https://t.co/JeDcUTqfTU#Alexandria #GOPShooting pic.twitter.com/XrvV1caGUF

— Michelle Malkin (@michellemalkin) June 14, 2017
Not long later, Trump Jr. retweeted, frequent Trump booster Harlan Hill, who blamed those "glorifying the assassination of our President" and officially added his seal of approval.
Events like today are EXACTLY why we took issue with NY elites glorifying the assassination of our President

— Harlan Z. Hill (@Harlan) June 14, 2017
— Donald Trump Jr. (@DonaldJTrumpJr) June 14, 2017
Trump Jr. was hardly alone in finger pointing. The blood was barely dry when numerous voices within right wing Twitter added their thoughts that Democrats and leftists were responsible for the shooting. Some even went after Kathy Griffin, Snoop Dogg, and the Trump Julius Caesar play.
Donald Trump Sr. — aka, the President of the United States — managed to stay above the fray (so far) only Tweeting out his thoughts and prayers for Scalise, who he called "a true friend."
Rep. Steve Scalise of Louisiana, a true friend and patriot, was badly injured but will fully recover. Our thoughts and prayers are with him.

— Donald J. Trump (@realDonaldTrump) June 14, 2017
[image via screengrab]
Have a tip we should know? tips@mediaite.com