Details have emerged regarding the assailant who took aim and fired upon a congressional baseball practice early this morning in Alexandria, Virginia. House Majority Whip Steve Scalise appears to be the one elected official shot in the exchange of gunfire which led to the hospitalization of five total individuals including security detail and at least one congressional aide.
According to the Washington Post, the shooter's name is James T. Hodgkinson. He is 66 years old and owns a home inspection business. However, state records show that his license was not renewed.
Hodgkinson was charged in April 2006 with battery while living in Belleville, Illinois. Records show that the charges were dropped.
Per a cursory glance at Hodgkinson's Facebook page, it would appear that he is a fervent Bernie Sanders supporter.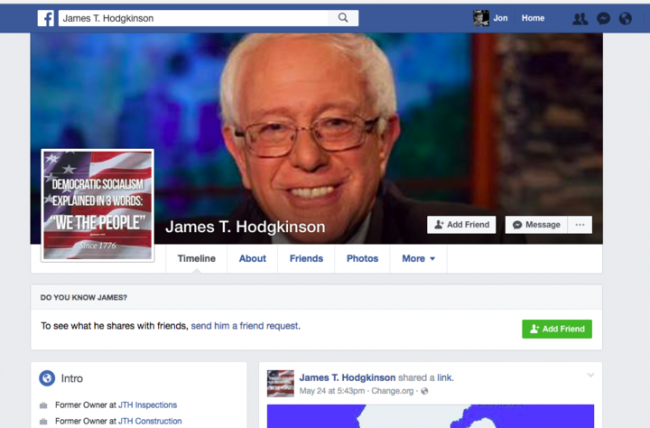 Hodgkinson later died at George Washington University Hospital following a shootout with law enforcement. Police are currently checking a home in Belleville, Illinois, that was associated with him. A neighbor said that Hodgkinson had not lived in the home for some time.
[image via screengrab/Facebook]
—
Follow Justin Baragona on Twitter: @justinbaragona
Have a tip we should know? [email protected]