Donation Center Confirms Gunman in Orlando Massacre Donated Blood Two Weeks Ago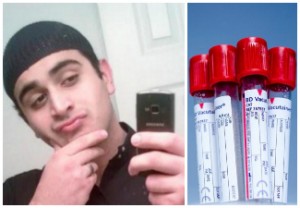 As reports rang out later in the day Sunday and well into Monday, a tremendous number of people in the Orlando community waited on line for several hours to donate blood for the victims involved in the Pulse nightclub shooting.
And now details are emerging from the OneBlood donation center that Omar Mateen — the 29-year-old gunman who pledged allegiance to ISIS amid his attack — actually donated his own blood recently to the center. An employee with OneBlood claims to have recognized Mateen from a mobile blood drive two weeks before the attack.
In a statement to ABC News, the center's vice president Susan Forbes said:
"OneBlood has learned that Omar Mateen donated blood at a mobile blood drive in Ft. Pierce, Florida, on May 29. All facets of the donation were in our normal parameters for blood donation, including screening questions and post-donation blood testing. A staff member recognized Mateen's face from media photos and told their supervisor."
The center would not disclose if any of Mateen's donated blood has been used since his donation, though donated blood can be used for up to 42 days.
A lab supervisor for OneBlood was also one of the 49 fatalities in Sunday's attacks. Rodolfo Ayala-Ayala, 33, was, "passionate about saving lives and took great pride in the lifesaving work he performed," according to a statement from the center. "He was a caring and friendly person and will be greatly missed by everyone who had the honor of knowing him."
—
J.D. Durkin (@jiveDurkey) is an editorial producer and columnist at Mediaite.
Have a tip we should know? tips@mediaite.com