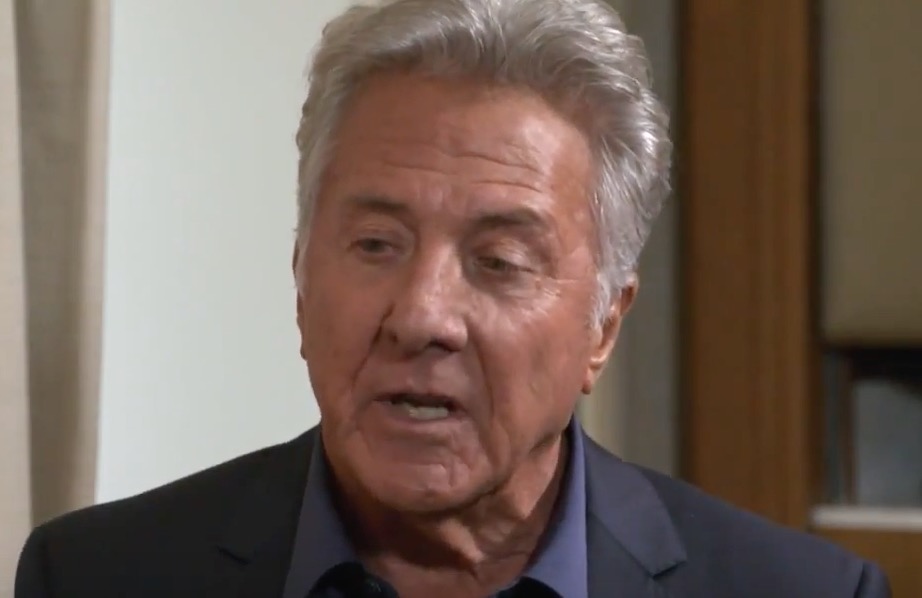 Anna Graham Hunter was interning as a production assistant on the filming of 1985's Death of a Salesman when she claims she was repeatedly sexually harassed by actor Dustin Hoffman.
Writing a guest column in The Hollywood Reporter years after the incident, Hunter detailed the extend of Hoffman's misconduct on the set of the film:
When I was a senior in high school in New York City, interning as a production assistant on the set of the Death of a Salesman TV film, he asked me to give him a foot massage my first day on set; I did. He was openly flirtatious, he grabbed my ass, he talked about sex to me and in front of me. One morning I went to his dressing room to take his breakfast order; he looked at me and grinned, taking his time. Then he said, "I'll have a hard-boiled egg … and a soft-boiled clitoris." His entourage burst out laughing. I left, speechless. Then I went to the bathroom and cried.
Hunter's account is reminiscent of the complex environment victims of sexual harassment by powerful figures have described, one that has been brought to the fore by the numerous allegations leveled against Hollywood producer Harvey Weinstein.
"I loved the attention from Dustin Hoffman," Hunter writes. "Until I didn't."
Along with the column, Hunter published a series of daily letters she had written to her sister describing her time on the set and encounters with Hoffman.
When contacted by The Hollywood Reporter, Hoffman apologized for his conduct: "I have the utmost respect for women and feel terrible that anything I might have done could have put her in an uncomfortable situation. I am sorry. It is not reflective of who I am."
Read the full column here.
[image via screengrab]
—
Follow Aidan McLaughlin (@aidnmclaughlin) on Twitter
Have a tip we should know? tips@mediaite.com
Aidan McLaughlin - Editor in Chief