Embattled EPA Chief Pruitt in Even Deeper Muck As Ex-Staffer Pens Letter Detailing Extravagant Spending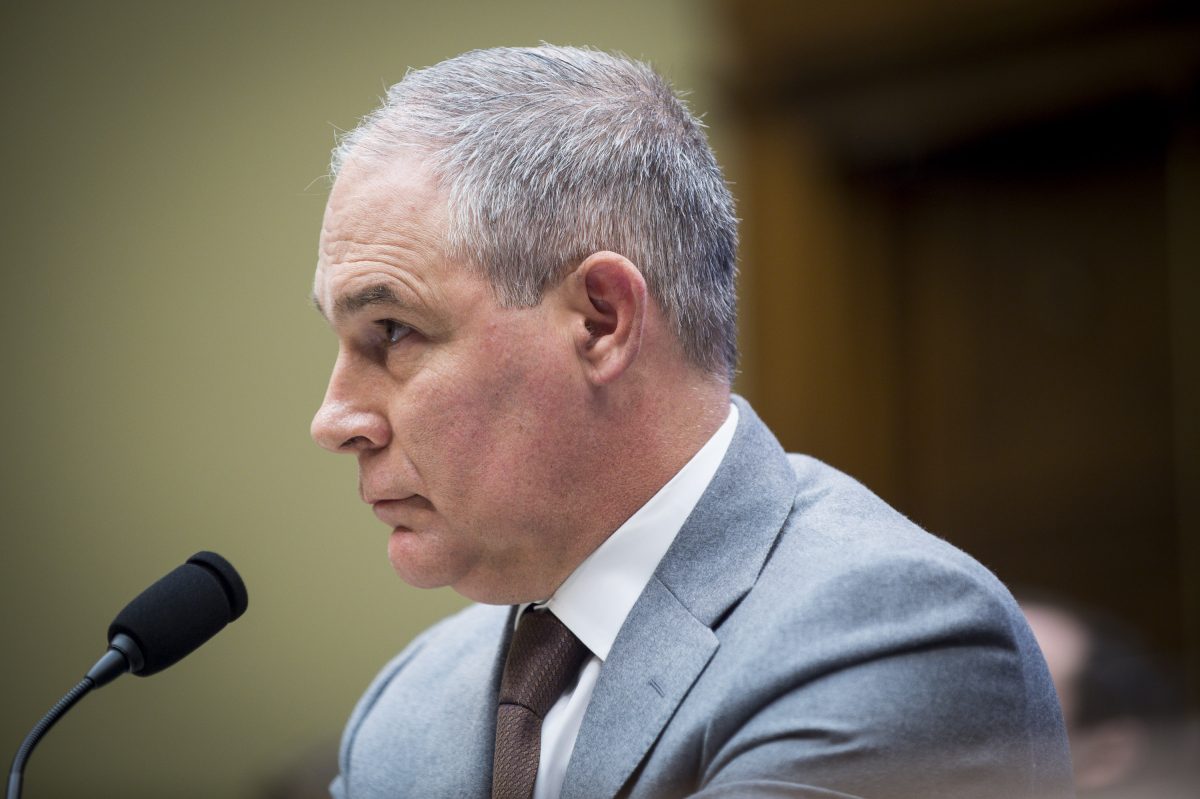 It looks like Scott Pruitt's ethics scandal is about to enter a new chapter.
Reporters have obtained a letter containing the details about the EPA chief's abusive spending and unethical behavior in office. The letter was signed by five Democratic members of Congress who recently met with Kevin Chmielewski — a former Trump campaign aide and EPA deputy chief of staff who was recently demoted after criticizing Pruitt's expenses.
The document states that Pruitt spent tens of thousands of taxpayer dollars on security arrangements and office decorations while censuring employees who objected or raised concerns. When traveling, Pruitt had his staff set him up in expensive hotel rooms that exceeded the government's spending limits, and he also flew on Delta Airlines to rack up his frequent flier miles (even though the airline is not on any federal contract carrier lists)
From New York Times:
When planning a trip to Italy, Mr. Pruitt "refused to stay at hotels recommended by the U.S. Embassy, although the recommended hotel had law enforcement and other U.S. resources on site," according to the letter, which was written and sent to Mr. Pruitt, asking him to turn over documents related to the letter's claims. Instead, Mr. Pruitt chose to stay "at more expensive hotels with fewer standard security resources," while bringing along his own security team "at taxpayer expense."
Chmielewski also said Pruitt's aides considered getting him a private jet lease for $100,000 per month, and that Pruitt he would also ask staff to find excuses so he could spend long weekends back home in Oklahoma. When asked for a response, EPA spokeswoman Jahan Wilcox said, "We will respond to members of Congress through the proper channel."
Even though President Trump has issued public support for Pruitt, his various scandals continue to raise questions about how much longer he'll be part of the administration. Reports indicate that the White House was not happy with Pruitt after he flubbed a Fox News interview where he was pressed on why he gave unapproved pay raises to two members of his team.
[Photo via Getty Images]
— —
>> Follow Ken Meyer (@KenMeyer91) on Twitter
Have a tip we should know? tips@mediaite.com