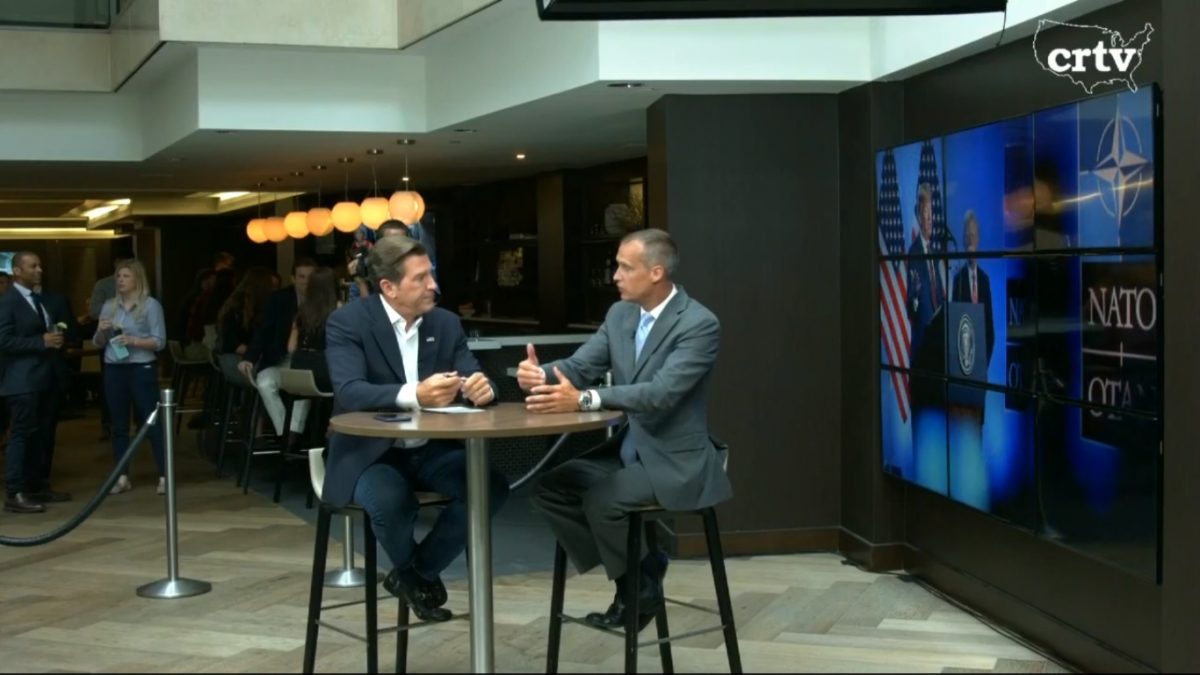 In the first official episode of "the show they wouldn't put on cable TV," former Fox News host Eric Bolling discussed President Donald Trump's gripes with NATO, interviewed Corey Lewandowski about Bill Shine, and talked local DMV politics — all from a hotel lobby bar in Washington, D.C.
Bolling, who left Fox News last year amid misconduct allegations, launched America with the conservative digital outlet CRTV from inside the Washington Court Hotel, which is just a few blocks from the US Capitol building.
"I've been developing this show in my mind for 10 years," Bolling told Mediaite. "We open with a high level political interview from my years on air, then a media guest interview, and finally taking the show into the crowd of a working bar."
"There's never been a show like this before," he added.
The show's content is part traditional cable news style commentary and analysis and part daytime talk show, as there is a live audience in the background of the show that Bolling asks questions to and interacts with after his interviews with guests. While an in-studio audience is fairly common for talk shows, Bolling's crowd — which was filled with Hill staffers, D.C. interns, and journalists on Thursday — can be seen drinking laughing and chatting while enjoying beers at the bar.
.@CLewandowski_ and .@LizForCongress were spectacular first show guests from the bar on "America" last night.
And as I do in all shows, I went into the crowd where the bar patrons had awesome comments! pic.twitter.com/w7ghwUkQL1

— Eric Bolling (@ericbolling) July 13, 2018
America differs from Bolling's previous projects, which included hosting shows on Fox News, Fox Business, and CNBC, since it is aired on Mark Levin's online only network CRTV. Unlike buying a cable news package, viewers have to purchase CRTV's yearly subscription for $99 if they want to watch full episodes of Bolling's show.
Another way this new project differs from the host's time in traditional cable news is the road trip segments. Instead of just staying at the D.C. studio location, Bolling travels across America — hence the show's name — to spots where Trump supporters are in a larger concentration than in Washington or New York City.
While riding in a Bolling branded tour bus, the conservative pundit has already visited Greenville, South Carolina, Gulf Shores, Alabama, and a Nascar event in Daytona, Florida.
[image via screengrab]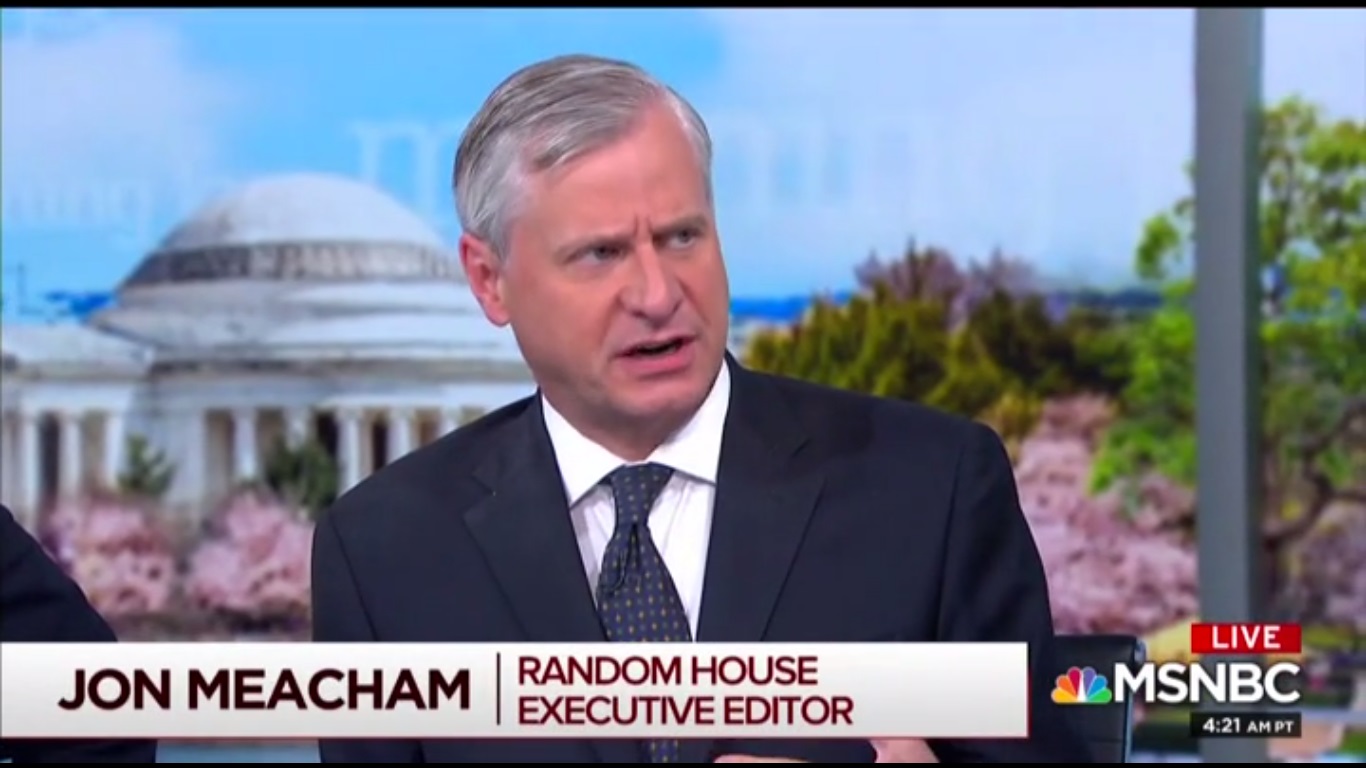 Follow the author on Twitter (@calebecarma).
Have a tip we should know? tips@mediaite.com