ESPN Now Costs $7.21 Per Month, Five Times More Than Any Other National Cable Channel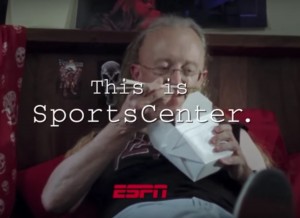 Do you like sports? Hopefully you do, if you have a standard package on most US cable and satellite systems, because you're certainly paying for them.
The Chicago Tribune reports that ESPN is now charging distributors $7.21 per month per subscriber. That's more than five times the next highest national channel, Fox News, which charges carriers a monthly rate of $1.41 per subscriber. (Premium channels like HBO and Showtime cost more, but are not required in nearly all standard cable packages, unlike ESPN.)
That number only figures to go up, as people continue to cut the cord, and as ESPN's lengthy rights deals continue to escalate. ESPN bid with impunity for the rights to sports properties such as Monday Night Football, college football's national championship game, NBA playoff games, and Wimbledon, to name just a few. And now, as people are leaving cable in droves, ESPN remains locked into these massive contracts.
BTIG Research conducted a survey in which 56 percent of those asked if they'd dump ESPN to save $8 per month on their cable bill said they would.
"We believe ESPN is in serious trouble," said Richard Greenfield of BTIG. "They spent far too heavily on long-term rights contracts, given the deteriorating state of the multichannel video bundle and accelerating shift of TV ad dollars to mobile,"
According to the Tribune, ESPN has lost more than 11 million subscribers in the past five years. Approximately 89 million people currently receive the channel, down from more than 100 million at its peak.
[h/t Awful Announcing]
[image via screengrab]
–
Follow Joe DePaolo (@joe_depaolo) on Twitter
Have a tip we should know? tips@mediaite.com
Joe DePaolo - Senior Editor