Ex-CNN Contributor Jason Miller Suing Gizmodo Media Group for $100 Million Over Abortion Pill Story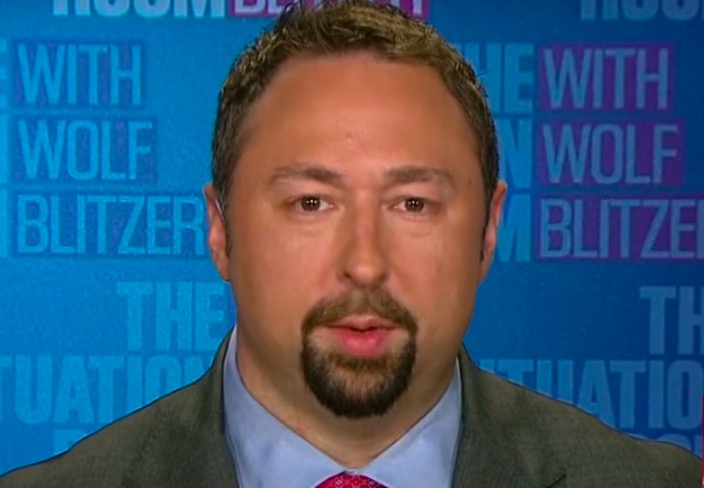 Former pro-Trump CNN commentator Jason Miller filed a $100 million defamation lawsuit against Gizmodo Media Group over a story published at news site Splinter.
Miller stepped away from CNN last month, saying he needed to address the "false and defamatory accusations" raised against him by A.J. Delgado. Delgado (a former Mediaite contributor) worked with Miller on President Trump's 2016 campaign, during which time they became romantically involved and ultimately conceived a child.
As Miller and Delgado continue a custody battle over their infant son, Splinter reported recently on court documents in which Delgado claims that Miller had an affair with a woman he met at an Orlando strip club. When the woman found out she was pregnant, Delgado claims Miller gave her a smoothie he had "spiked" so it would induce an abortion.
Miller demanded that Gizmodo retract the story, but they refused. Now, as Page Six first reported, Miller is suing the company, Delgado, and Splinter managing editor Katherine Krueger for what he's calling an attempt to ruin his life.
Here's the complaint from Miller's attorney, via the The Hollywood Reporter:
"The sad reality is that the Defendants could not care less about the truth of the accusations they published to millions of readers. Miller was labeled a 'murderer,' he lost his job on CNN, he is being harassed and threatened online, he and his family are being shunned in their community, and his personal, professional and family life have been permanently scarred — all without a shred of proof or corroborating evidence."
Gizmodo, in a statement to THR, said: "We have not yet been served with the complaint, and will respond more fully when we have had a chance to review it. GMG stands by its reporting and its reporter."
Gizmodo Media Group is owned by Fusion Media Group, a division of Univision Communications.
[Photo via Screengrab]
— —
>> Follow Ken Meyer (@KenMeyer91) on Twitter
Have a tip we should know? tips@mediaite.com