Fact Check: Alexandria Ocasio-Cortez Appears to Claim Sugarhill Gang For The Bronx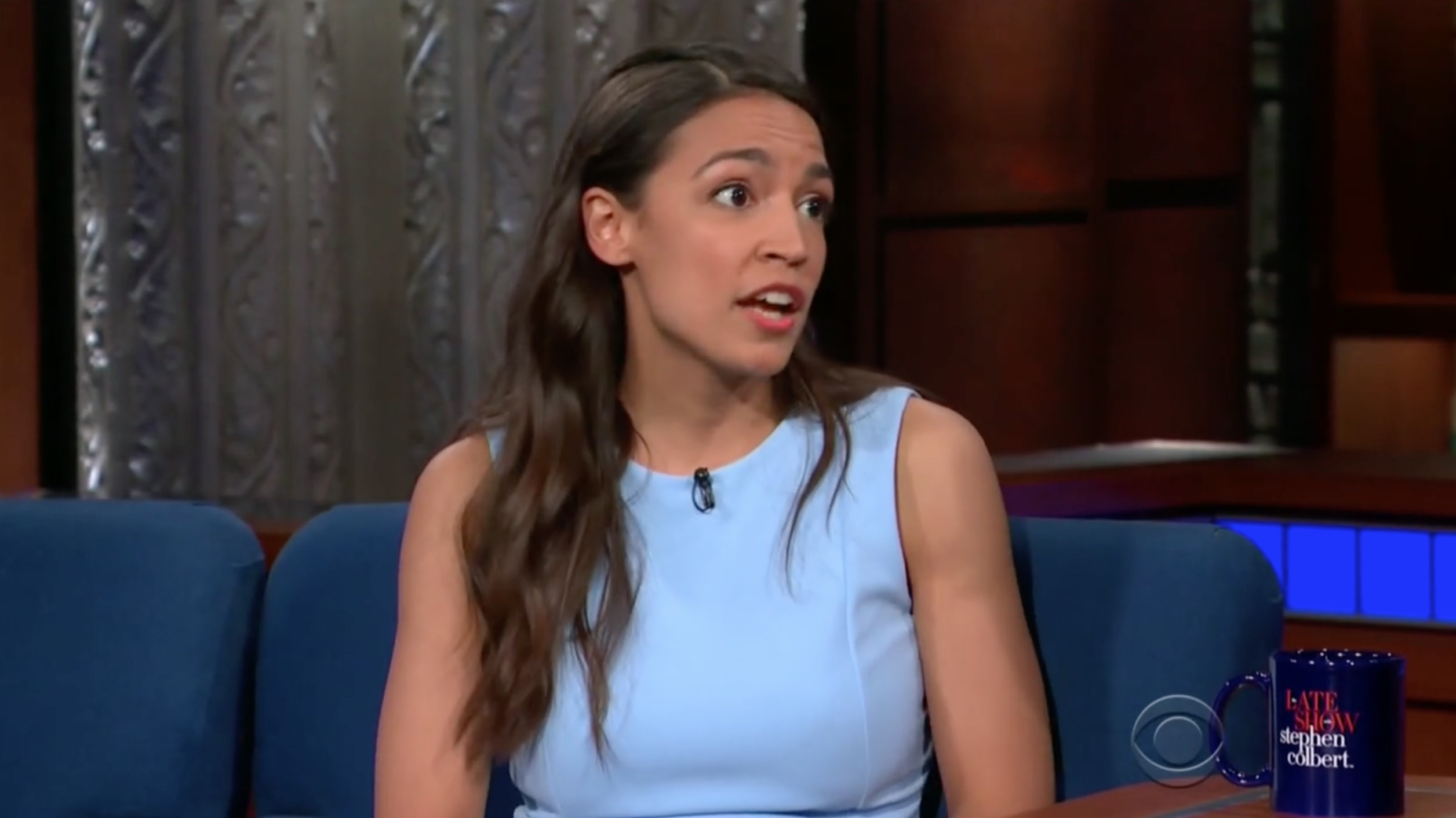 Fact-checkers have been all over rising Democratic star Alexandria Ocasio-Cortez lately, but none have taken on AOC's apparent claim — made during Cardi B's feud with Fox News fixture Tomi Lahren — that the Sugarhill Gang is from the Bronx.
As the Cardi B Shutdown of Tomi Lahren entered its fourth day, Lahren took to Fox & Friends to complain about Ocasio-Cortez's participation in the metaphorical smackdown. The backstory is that on Sunday, Cardi tweeted "Leave me alone I will dog walk you" to Lahren, a metaphor that denotes total domination.
In the ensuing back-and-forth, Ocasio-Cortez jumped into the fray by tweeting "Why do people think they can mess with Bronx women without getting roasted? They act as though our borough hasn't been perfecting the clapback game since the Sugarhill Gang ? y'all just found it on Twitter," a tweet which Steve Doocy read to Lahren in the whitest moment since the invention of mayonnaise.
Lahren's insistence that dog-walking is a "violent threat" raises serious questions about just how Lahren cares for pets, but set that aside for the moment. Is Alexandria Ocasio-Cortez correct about the Sugarhill Gang?
The Facts: Two of the three members of the group — Wonder Mike and Master Gee — were natives of Englewood, New Jersey. The third, Big Bank Hank, was a Bronx native, but was discovered while working at Crispy Crust Pizza in Englewood, and Sugarhill Records was based in Englewood.
Therefore, claiming Sugarhill Gang for the Bronx would appear to merit a rating of "Mostly Wack."
Here's where things get a little bit murky, because there is rock-solid evidence that many of the lyrics to the group's seminal hit "Rapper's Delight" were cribbed from Bronx rapper Grandmaster Caz, but were never credited to him. Therefore, the Bronx would appear to have a strong spiritual claim to the gang's success.
It's also possible that AOC was using Sugarhill Gang as a historical, rather than geographical, marker. But since the Bronx hip-hop scene predated Sugarhill by several years, this appears to be unlikely.
Ocasio-Cortez might have found a more apt touchstone by naming a rap act with a stronger and earlier connection to the Bronx, but given the Sugarhill Gang's success and spiritual connection to the borough, she arguably was not that far off-base.
Our Rating: Mostly Fly.
Have a tip we should know? tips@mediaite.com