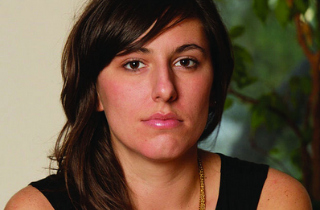 Guardian columnist and Feministing founder Jessica Valenti took to Twitter last week to ask, "Anyone know a country where tampons are free or somehow subsidized?" Cue several days worth of heated debate.

The incendiary tweet resulted in Valenti's feed being flooded with angry responses, such as this one:
@JessicaValenti If Tampons could talk they would sound like you

— British Democrat (@BritishDemocrat) August 9, 2014
In a Monday column entitled "The Case for Free Tampons," Valenti explained that her tweet was meant to explore how women all over the world face a financial and emotional strain from dealing with biological issues. Part of her conclusion was that governments should subsidize "feminine hygiene."
"The high cost of a product that half the population needs multiple times a day," she wrote, "every month for approximately 30 years is simply, well, bullshit."
She continued: "And for young women worldwide, getting your period means new expenses, days away from school and risking regular infections. All because too many governments don't recognize feminine hygiene as a health issue. We need to move beyond the stigma of 'that time of the month'–– women's feminine hygiene products should be free for all, all the time."
That suggestion drew the ire of female conservative writers, such as the Washington Examiner's Ashe Schow, who challenged Valenti by noting that other important medical items are not subsidized either.
-RELATED: Jessica Valenti's Hobby Lobby 'F*ck-In' Joke Generates Angry Response
"You know what else is not tax deductible?" she asked. "Asprin; something nearly everyone uses many times a year and is recommended by many doctors to prevent heart attacks." Forbes columnist Tim Worstall joined in, calling Valenti's concept a "dumb policy suggestion."
Other prominent feminist writers, however, rallied behind Valenti's free tampon stance.
"With a provocative suggestion that tampons should be free," Slate's Amanda Marcotte wrote. "Valenti is asking audiences to really think about how the right to move about in public without bleeding all over yourself, a no-brainer for men, is a privilege for women that depends all too much on their ability to afford sanitary products."
Cosmo columnist Jill Filipovic added her own suggestion: "Employers should offer free tampons in the bathroom."
[h/t NewsBusters]
— —
Have a tip we should know? tips@mediaite.com