Five Craziest Takeaways From Blockbuster New Yorker Feature on Christopher Steele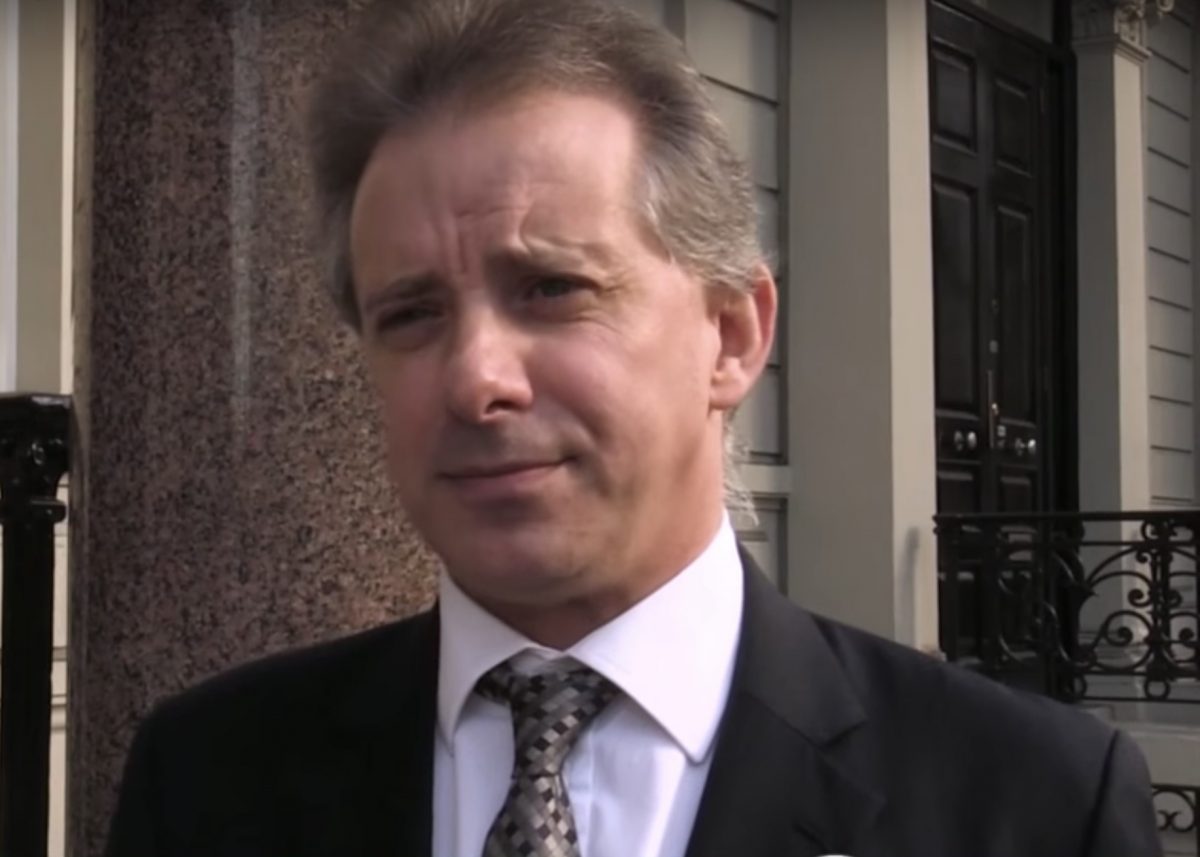 On Monday, The New Yorker published a lengthy profile of Christopher Steele — the British spy turned private investigator who prepared the infamous dossier on President Donald Trump.
The piece, authored by Jane Mayer, was chock full of stunning revelations. Here are five of the craziest:
1. Steele alleges that the Kremlin may have stopped Trump from appointing Mitt Romney as Secretary of State:
You'll remember the then-president elect's dinner with the former Massachusetts Governor in Nov. 2016 — and his very public consideration of naming Romney as the nation's top diplomat. According to the New Yorker, Steele authored an unseen memo in which he suggests the Kremlin may have actually blocked Romney — a vocal Russia critic — from getting the job.
From the report:
[A senior Russian official said] that he was merely relaying talk circulating in the Russian Ministry of Foreign Affairs, but what he'd heard was astonishing: people were saying that the Kremlin had intervened to block Trump's initial choice for Secretary of State, Mitt Romney….The memo said that the Kremlin, through unspecified channels, had asked Trump to appoint someone who would be prepared to lift Ukraine-related sanctions, and who would cooperate on security issues of interest to Russia, such as the conflict in Syria.
2. Steele's investigating partner wanted him to leave the infamous Trump "golden shower" accusation out of his dossier:
Mayer reports that Steele's investigating partner, Christopher Burrows, thought that the claim Trump hired prostitutes for "golden showers" could undermine the whole dossier because it was too sensational.
Burrows expressed reservations about including the golden-showers allegation. He had a cautious temperament, and worried about the impact that the sensational item might have. But Steele argued that it would be dishonest and distorting to cherry-pick details, and that the possibility of a potential American President being subject to blackmail was too important to hide.
3. John Kerry, and others in President Barack Obama's administration, tried to distance themselves from Steele's dossier because of the Hatch Act.
From the report:
Obama Administration officials were mindful of the Hatch Act, which forbids government employees to use their positions to influence political elections. The State Department officials didn't know who was funding Steele's research, but they could see how politically explosive it was. So they backed away.
4. Hillary Clinton's campaign claims to have been unaware that Steele had gone to the FBI with his findings:
An unnamed Clinton official told Mayer, "If I'd known the FBI was investigating Trump, I would have been shouting it from the rooftops!"
5. An aide of Sen. John McCain (R-AZ) may have leaked the dossier to Buzzfeed.
Mayer points to David Kramer, a former McCain aide, as the man who may have supplied Buzzfeed with Steele's dossier.
"By a process of elimination, speculation has centered on McCain's aide, Kramer, who has not responded to inquiries about it, and whose congressional testimony is sealed," Mayer wrote.
There are many more crazy takeaways from this blockbuster story, which can be read in full here.
[image via screengrab]
——
Follow Joe DePaolo (@joe_depaolo) on Twitter
Have a tip we should know? tips@mediaite.com
Joe DePaolo - Senior Editor