Fmr. White House Aide: Trump Thought Scaramucci Was 'Completely Out of His Mind — Like, on Drugs or Something'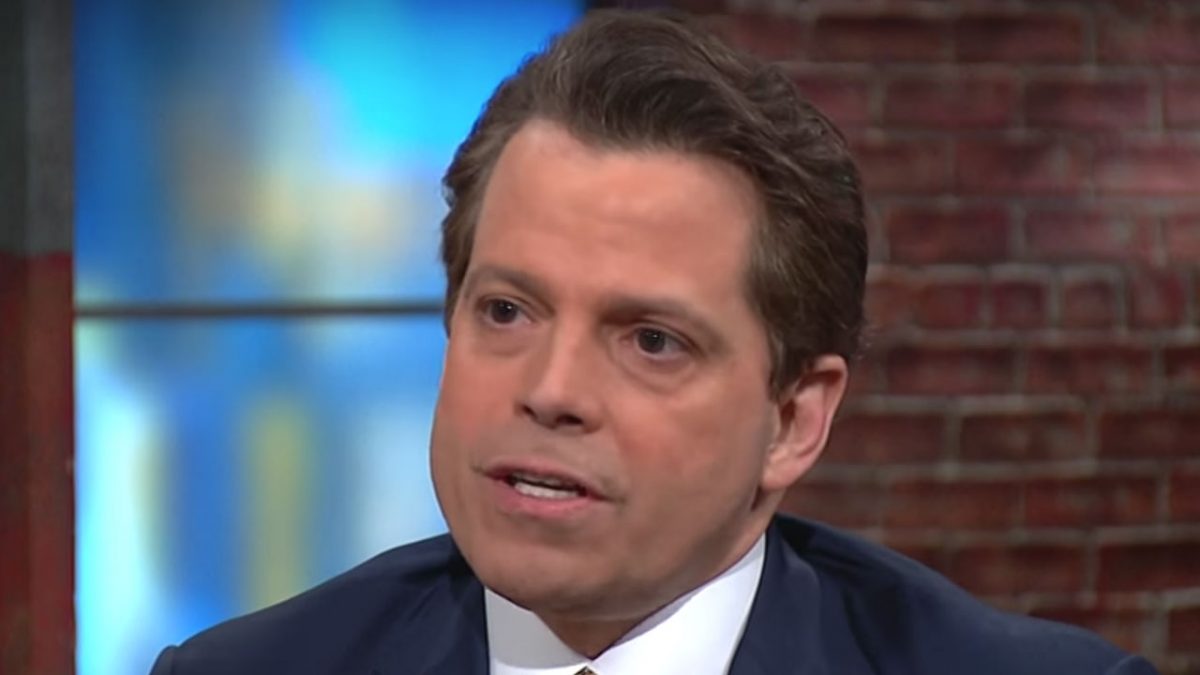 A new portion of former White House communications aide Cliff Sims's upcoming memoir suggests that President Donald Trump was just as taken aback as the rest of the country during Anthony Scaramucci's brief tenure as White House communications director.
Sims has drawn a lot of attention due to media interest in "Team of Vipers," his upcoming tell-all about his time in the West Wing. The Washington Post obtained an advanced copy of Sims's autobiography, and one of the portions they highlighted was a chapter which described Scaramucci's short-lived White House career.
Sims characterized the Mooch as "fire-breathing dragon that had just returned from laying waste to the unsuspecting peasants in the village" when describing his effort to smoke out White House leakers. Sims also writes that Scaramucci ordered the White House's media aides to say they only answer to him and Trump if anyone ever asks them to leak information to the press.
From the book, per WaPo.
Even Trump was amused.

"Can you believe this guy?" the president told Sims. "He's completely out of his mind — like, on drugs or something — totally out of his mind. We'll figure it out, but the guy is crazy."
Other outlets have reported on Sims' book, highlighting portions like Trump's creation of an "enemies list" and Kellyanne Conway's secretive trashing of Jared Kushner.
As for the Post, one of the other excerpts they highlighted recounted an incident in which Trump screamed at Paul Ryan and accused the former House speaker of not being sufficiently loyal.
"Why do you think Nancy [Pelosi] has held on this long? Have you seen her? She's a disaster. Every time she opens her mouth another Republican gets elected. But [Democrats] stick with her, Why can't you be loyal to your president, Paul?…I remember being in Wisconsin and your own people were booing you. You were out there dying like a dog, Paul. Like a dog! And what'd I do? I saved your ass."
Also, here's the part where Sims recalls Former White House chief of staff John Kelly saying getting fired would be the best day of his life since taking the job.
"This is the worst [expletive] job I've ever had. People apparently think that I care when they write that I might be fired. If that ever happened, it would be the best day I've had since I walked into this place."
— —
>> Follow Ken Meyer (@KenMeyer91) on Twitter
Have a tip we should know? tips@mediaite.com