Former White House Aide Recalls Creating 'Enemies List' With Trump: 'Give Me Their Names'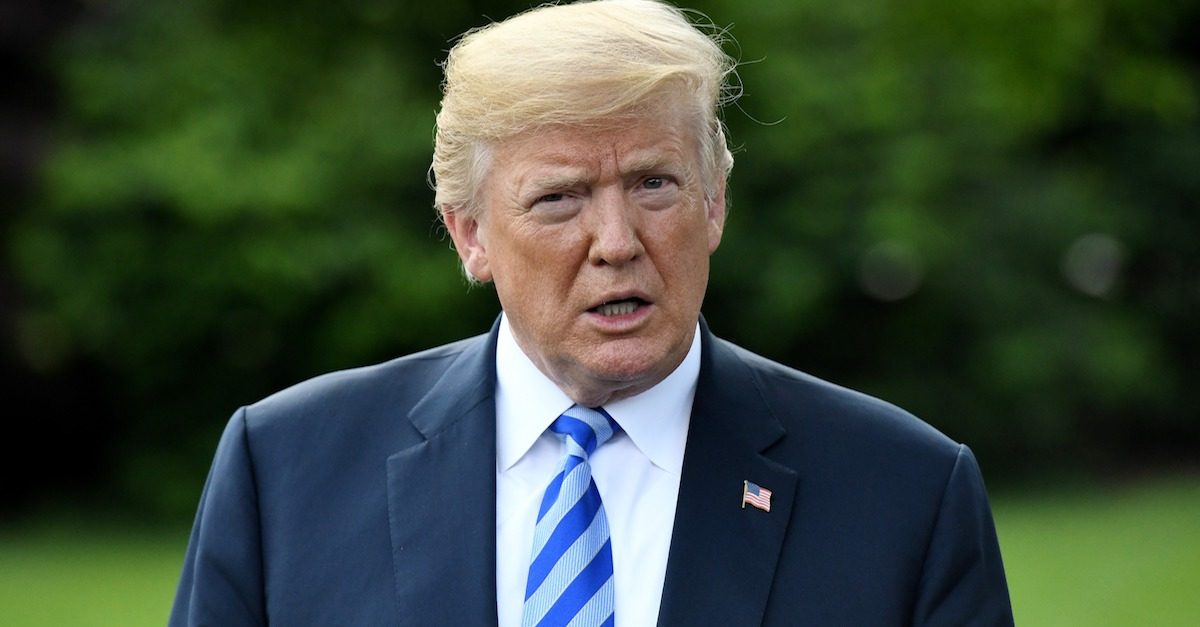 An upcoming memoir from a former White House insider is shedding light on how President Donald Trump apparently came up with an "enemies list" to help him root out leakers within his administration.
Ex-White House communications aide Cliff Sims has an autobiography coming later this month called Team of Vipers: My 500 Extraordinary Days in the Trump White House. The book is a recollection of Sims' time on the 2016 campaign trail, plus it details how the Trump White House existed in a recurring state of chaos throughout 2017.
Axios obtained an early look at Sims' book and they highlighted a secret meeting he says he had with Trump to figure out who they could and could not trust.
"Give me their names," he said, his eyes narrowing. "I want these people out of here. I'm going to take care of this. We're going to get rid of all the snakes, even the bottom-­feeders."

Only in retrospect did I see how remarkable this was. I was sitting there with the President of the United States basically compiling an enemies list — but these enemies were within his own administration. If it had been a horror movie, this would have been the moment when everyone suddenly realizes the call is coming from inside the house.

The President proceeded to name White House staffer after White House staffer. Almost no one was deemed beyond reproach—not his chief of staff, not senior aides, almost no one other than those with whom he shared a last name. He wanted me to help him judge their loyalty. How, I wondered, had it come to this?
In the end, Sims says Trump came up with 5 former campaign aides he could trust, but also 10 names of people he couldn't count on and wanted out.
— —
>> Follow Ken Meyer (@KenMeyer91) on Twitter
Have a tip we should know? tips@mediaite.com