Former ESPNer Britt McHenry: I've Seen Female Sportscasters Use Attractiveness to Get Ahead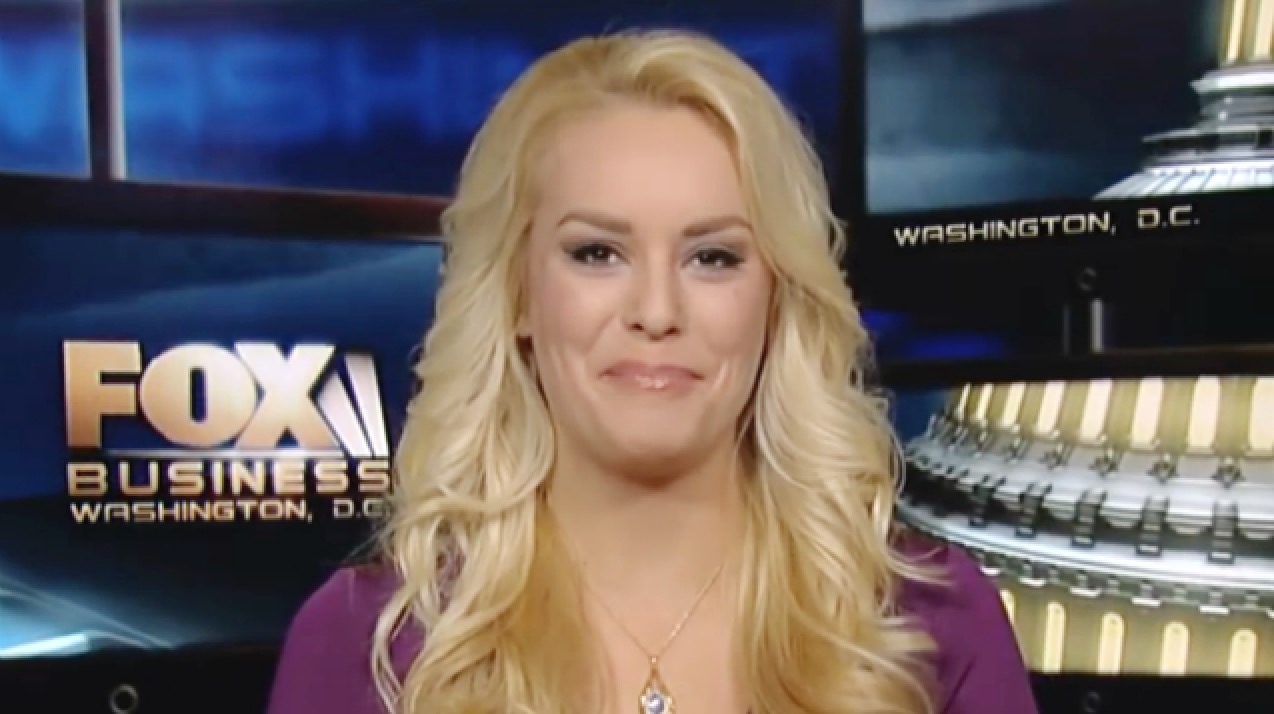 Mediaite columnist John Ziegler took on sexual harassment in his latest podcast, and he spoke about the matter with former sportscaster-turned-conservative writer Britt McHenry.
As sexual harassment scandals continue to sweep the nation, Ziegler noted the troubling claims that have started to emerge from the sports world. As such, Ziegler started things off by asking McHenry if she had any relevant experiences from when she used to be an ESPN anchor.
McHenry recalled that her sportscasting frequently took her inside of dressing rooms, and she credited her experience in that environment as the reason why she's not easily fazed by remarks that may be sexually offensive. Even so, McHenry did acknowledge several times where male athletes hit on her, and that prompted Ziegler to wonder whether sports television foments harassment by sending attractive women to cover the beat.
On that regard, McHenry said her personal situation largely remained professional, though she claimed to have seen female sports colleagues use their sex appeal to get inside scoops and move ahead in the business.
"I have seen women use that to their advantage, or perhaps crossed lines, or maybe didn't act as professional either. So I don't think we should look at this as a one-gender type of offense as we try to clean up the corporate culture. I think at times we need to really take a full look at what's going on, and give it some investigation before just blatantly firing people and ruing reputations."
Eventually, Ziegler asked if, in light of all the recent sex scandals, there were any experiences from McHenry's past which seem serious to her in retrospect. McHenry said there was one incident where a former colleague kissed her on the lips without her permission, but she made a point of distancing herself from that person after the incident happened.
McHenry also spoke on the problems that have been raised in corporate culture by the #MeToo movement:
"I have a lot of friends who are males and a lot of male colleagues that I don't want them to think 'oh my gosh, can I not shoot her a text or is this going to be taken out of context.' That's sort of what we're starting to see now."
Ziegler then asked McHenry to react to his skepticism about Al Franken's alleged misconduct, as well as the accusations leveled against him by Leeann Tweeden. McHenry acknowledged that certain aspects of Franken's scandal should've dissuaded people from rushing to judgment — prompting a conversation over whether people accused of sexual harassment are being denied the benefit of the doubt by this new movement.
Listen above, via Free Speech Broadcasting.
[Image via screengrab]
— —
>> Follow Ken Meyer (@KenMeyer91) on Twitter
This is an opinion piece. The views expressed in this article are those of just the author.