Former McKinney Officer: Police Department Must Get Race Problem 'Under Control'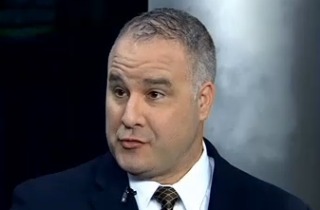 The McKinney, Texas police department was on alert and under heavy patrol Monday morning after officers received death threats over the weekend. The concern came as a result of backlash from a viral video on Friday, showing officer Eric Casebolt drawing his handgun on unarmed teenagers at a pool party, and throwing an African-American teenage girl to the ground.
Attorney Pete Schulte, who previously served as an officer in the McKinney PD, spoke to Fox 4 News about the video's indications of racial tension. "McKinney police have got to get this under control before tomorrow," Schulte stated. "They got to get out there in front of this and make sure that citizens, even outside of the city of McKinney, understand that they're going to do the right thing and take corrective action and that this was not racially motivated."
Schulte also discussed Casebolt's treatment of 15-year-old Dajerria Becton, saying it was "crazy" of him to react to the situation as he did. "I don't care what she was yelling at that officer," said Schulte. "Anything would not have justified throwing her to the ground and pushing her down and throwing her face into the concrete like he did." He also stated that the suggested racism was especially present in the video since officers were not shown confronting any of the white party attendees:
"There is an indication based on watching the video that the white people who were around the officers weren't talked to, they weren't pushed away, they weren't told to get on the ground, they weren't put in handcuffs. The only individuals McKinney police were doing that to were those that were African-American."
Casebolt has been suspended since the incident, though the department has received calls since then asking for him to be fired. In a separate interview with ABC News 8, Schulte said that it was not yet definite that Casebolt committed a crime with his actions, but that the department was analyzing the precise extent of his policy violations.
Brandon Brooks, the white teen who filmed the incident, also thinks it was a racial response. "A bunch of white parents were angry that a bunch of black kids who don't live in the neighborhood were in the pool," he said. McKinney Mayor Brian Loughmiller said he was "disturbed and concerned by the incident," and promised that City Council and the Police Department would examine the incident with restraint and professionalism.
Watch Schulte's Fox 4 News interview here:
Fox4News.com | Dallas-Fort Worth News, Weather, Sports
[h/t Raw Story]
[Image via Screengrab]
Have a tip we should know? tips@mediaite.com