Fox Sports 1 Absolutely Cratered in the Ratings This Week Without Cubs Games to Prop it Up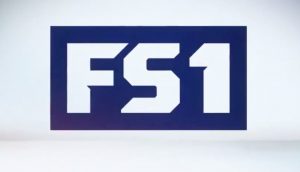 Two weeks ago, Fox Sports 1 topped perennial market leader ESPN to become the highest-rated sports cable network over a full week for the first time in its history. Last week, FS1 again bested ESPN's ratings in primetime (although ESPN had higher full day numbers).
There was one very obvious reason for the network's sudden success: Fox Sports 1 televised nine Chicago Cubs playoff games in the month of October. Nine events whose ratings dwarfed anything the network had ever seen before. Sports Illustrated reports that Game 6 of the NLCS featuring the Cubs and the LA Dodgers drew a larger audience than any baseball league champinship series game since 2010.
But although the Chicago Cubs' run is still ongoing, Fox Sports 1's Cubs telecasts are not. The World Series games are being aired on the parent network, FOX. And without the Cubs, FS1's ratings have cratered.
According to the ratings tracking website Sports TV Ratings, Fox Sports 1 fell from first to 60th among cable networks in primetime ratings last week. FS1 averaged 4.235 million total viewers in primetime two weeks ago with the Cubs on their air. Last week? That number plummetted to 209,000.
All is not lost for FS1, which has spent a fortune trying to compete with ESPN. It appears the network has made something of a dent in the morning. Undisputed, the debate show featuring Skip Bayless, has steadlily increased its audience over the past few weeks. According to a chart compiled by Sports TV Ratings reports, Undisputed appears to be settling in near the 125,000 daily viewer range, an increase of roughly 50% over the audience in its first few weeks.
Moreover, First Take, the ESPN2 show that Bayless departed, is down significantly year-over-year. That show has not topped the 400,000 viewer plateau once since Undisputed launched. Last year, it seldom dipped below that number, and routinely topped 500,000. It now appears to be settling in at slightly less than 300,000 viewers per day.
[image via screengrab]
–
Follow Joe DePaolo (@joe_depaolo) on Twitter
Have a tip we should know? tips@mediaite.com
Joe DePaolo - Senior Editor