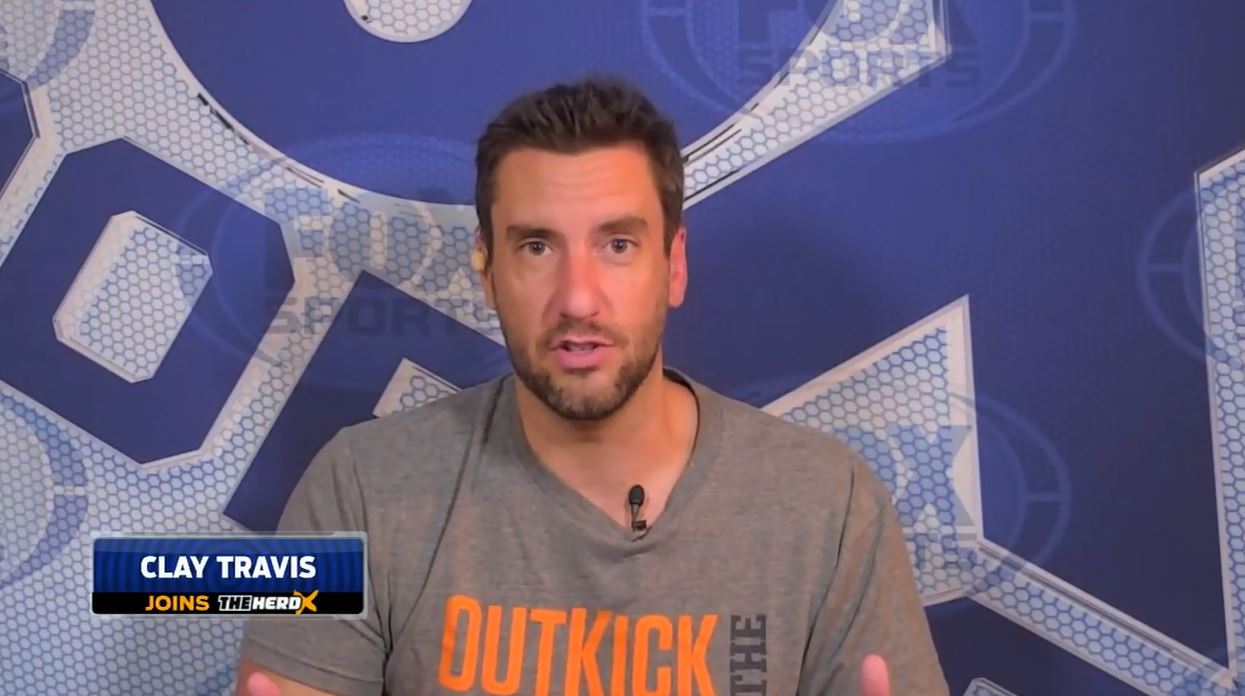 Prior to telling CNN's Brooke Baldwin that he believes in "the First Amendment and boobs," Fox Sports analyst and blogger Clay Travis finally admitted that he is — in his own words — an "idiot."
Predictably, after ESPN's SportsCenter host Jemele Hill called President Donald Trump a "white supremacist," Travis had some opinions — lots of opinions. But, after firing off so many gourmet hot-takes, it seems Travis forgot what his original take was.
Travis tweeted on September 12, "ESPN says Donald Trump's a white supremacist." The following day, he tweeted, "White House just weighed in on MSESPN calling Trump a white supremacist."
The same day, however, he attributed Hill's quote to the entire network of ESPN, he wrote in a blog post, "What idiots saw those Tweets and thought she was speaking on behalf of ESPN?" — flat out admitting that he is one of those "idiots," as he literally took Hill's words and claimed they were from the network.
Travis' blogpost was a botched clapback to a statement regarding Hill's comments released by ESPN — a organization he refers to as MSESPN.
"Jemele has a right to her personal opinions, but not to publicly share them on a platform that implies that she was in any way speaking on behalf of ESPN. She has acknowledged that her tweets crossed that line and has apologized for doing so. We accept her apology," the network stated.
He continued on this tangent, further expounding upon his idiocy, "It's not like she opened up SportsCenter by sticking up double middle fingers and saying, 'Fuck you Donald Trump, you racist motherfucker.' If she'd done that, I'd acknowledge that she was speaking on behalf of ESPN, but she didn't."
Yet, despite claiming only "idiots" would do such a thing, Travis still attributed Hill's Trump comments to all of ESPN — not once, but in two separate tweets on different days.
After this most recent wreck in the intersection of politics and athletics, maybe Travis should take his own advice and stick to sports — or at least spend less time ranting about "MSESPN" and more time making sure his kids don't get lice.
[image via screengrab]
This is an opinion piece. The views expressed in this article are those of just the author.