Fox Sports Head Jamie Horowitz Reportedly Fired Amid Probe Into Sexual Harassment Allegations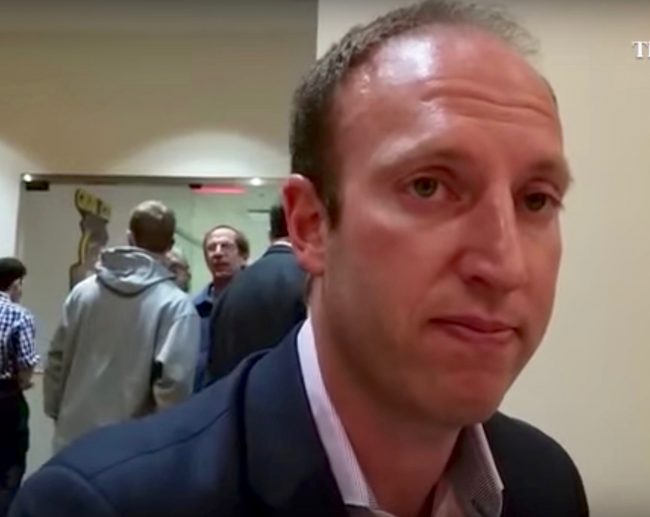 Fox Sports has fired its President, Jamie Horowitz, in what is stunning news for the sports media industry.
The L.A. Times is reporting that Horowitz is being fired as part of an ongoing sexual harassment probe at Fox Sports.
In a statement to Sports Illustrated, Horowitz's attorney Patty Glaser blasted Fox Sports and claimed that accusations that Horowitz wasn't performing in a professional manner were "slanderous."
"The way he has been treated by Fox is appalling," Glaser said. "At no point in his tenure was there any mention by his superiors or by human resources of any misconduct or an inability to adhere to professional conduct. Jamie was hired to do a job — a job that, until today, he has performed in an exemplary fashion. Any slanderous accusations to the contrary will be vigorously defended."
The firing comes just days after Horowitz oversaw a slew of layoffs at the company. The website let go of its writers and editors as part of a move to predominantly video content.
Multiple outlets published an internal memo reportedly written by Fox Sports COO Eric Shanks and sent to the company's employees. In it, Shanks wrote:
"Everyone at FOX Sports, no matter what role we play, or what business, function or show we contribute to — should act with respect and adhere to professional conduct at all times. These values are non-negotiable."
Several sports writers took delight in the Horowitz news, including Stewart Mandel — who was let go as part of the layoff.
COWHERD: 11 Ways It Went Wrong For Jamie Horowitz At Fox Sports

— Graham MacAree (@MacAree) July 3, 2017
— Stewart Mandel (@slmandel) July 3, 2017
Don't let the digital door hit you on your way out. https://t.co/oA9KjuR70E

— Pat Forde (@YahooForde) July 3, 2017
"I'm sorry, sir. But this is identical to the cover letter Jamie Horowitz submitted before we hired him. We can't go back to that well." https://t.co/Y7ZVWsZIck

— Andy Staples (@Andy_Staples) July 3, 2017
Instead of reading about Jamie Horowitz's firing, could we please have some premium video content?

— Medium Happy (@jdubs88) July 3, 2017
[image via screengrab]
——
Follow Joe DePaolo (@joe_depaolo) on Twitter
Have a tip we should know? tips@mediaite.com
Joe DePaolo - Senior Editor