Fox's Dana Perino Has Some Essential Career Advice for All You Millennials Out There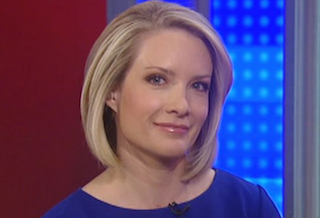 She became President George W. Bush's press secretary at just 35-years-old before joining Fox News as a co-host on the network's wildly popular afternoon show The Five. And now, Dana Perino has some career advice for you.
Perino presented her suggestions under the headline, "Five New Year's career tips for Millennials" on FoxNews.com Friday. She admits that this year's advice is "very practical" and should be able to help all you "young folks" out there "improve your chances for good performance reviews, promotions and raises in any job."
The first two tips on Perino's list deal exclusively with email etiquette. First, she advises, "In email communications with supervisors and managers, do not use emoticons or multiple exclamation points. Stop being so emotional in emails." It's one thing for you silly millennials to spend all day texting your friends "pictures of party hats," but it's just not appropriate in an email to your boss.
Next, Perino explains something you probably don't know about emails: They are supposed to have subject lines. "Please learn to use new subject lines when introducing new topics," she writes, even giving an example of a "perfect" subject line that will help the recipient "prioritize" their response: "Two quick things, one FYI." So specific!
Number 3? "Don't irritate potential mentors." This is good advice because millennials often don't know that they shouldn't annoy the people they want to help them. For instance, Perino suggests that you do not write this to a potential mentor: "My, my aren't you a busy bee!" If I had a nickel for every time I heard a millennial use that expression…
Perino's penultimate tip is that you read more and watch less TV, and specifically that you create a "weekend reading" folder with things you weren't able to catch during the week. Now I know what you're thinking, isn't that what apps like Instapaper or Pocket are for? No, you should "print some of them in an actual real life paper folder" like Perino does.
Finally, Perino suggests that you "do your own network audit," which includes writing down "who do you know, what industries they work in, where they live, what jobs they've had or have that you'd like to have one day, etc." On this one, I think maybe she's confused. She has to know that LinkedIn is a thing, doesn't she? Either way, you can probably skip number five and just use LinkedIn.
In the end, the only thing that matters is that Perino has "a feeling that good things are in store for you in 2014." So whether you follow her advice, or just have common sense, you're going to be a huge success!
Note: The author of this post would like to disclose that he was born between the years 1980 and 2000, making him, technically, a millennial.
[photo via Fox News]
— —
>> Follow Matt Wilstein (@TheMattWilstein) on Twitter
Have a tip we should know? tips@mediaite.com