Fox's Geraldo Rivera Is Tweeting Against Trump's Reported Attack on Legal Weed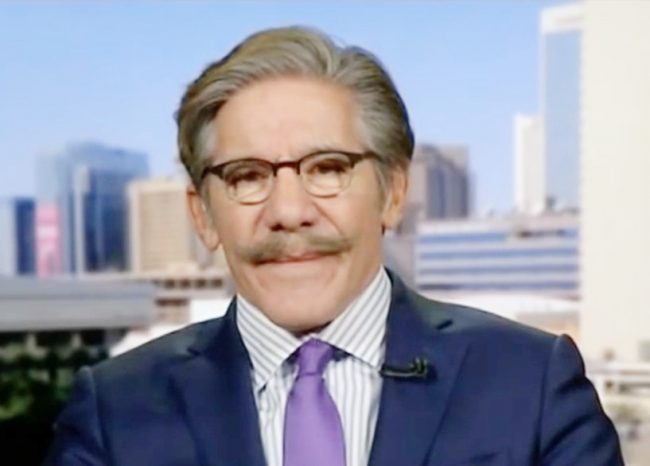 Yesterday during a press briefing, Sean Spicer hinted that Donald Trump's administration will soon be cracking down on the enforcement of federal laws prohibiting marijuana in states where it's legal to use recreationally.
Fox News Channel's Geraldo Rivera, who is known for never quite falling predictably on one side of the party line or the other, jumped on Twitter last night to react to the news.
If @realDonaldTrump #POTUS has decided #Transgender bathrooms are a #StatesRights issue Why isn't #Marijuana legalization also up to states?

— Geraldo Rivera (@GeraldoRivera) February 23, 2017
Again, that's a reference to something Spicer said during a briefing. On Tuesday, the press secretary indicated that conflict surrounding the use of bathrooms corresponding to gender identity by trans people is actually a states' rights issue. Rivera questioned why whether trans people can use the bathroom of their choice is up to individual states but legalizing recreational marijuana isn't.
Rivera wasn't done after that. Well, at first he was, but he reappeared on Twitter to keep the conversation going this morning:
#Feds will clash w local & state govts on #immigration & #Marijuana but happily surrender on social issues #transgenderbathrooms & #abortion

— Geraldo Rivera (@GeraldoRivera) February 24, 2017
If #POTUS moves to stop #MarijuanaLegalization it will cause tremendous disruption in jurisdictions well launched in the opposite direction

— Geraldo Rivera (@GeraldoRivera) February 24, 2017
This time, he questioned why enforcing immigration and marijuana laws was difficult, but local governments kowtow to the feds on social issues, then predicted that the fight over weed was going to be a big one.
[image via screengrab]
——
Have a tip we should know? tips@mediaite.com