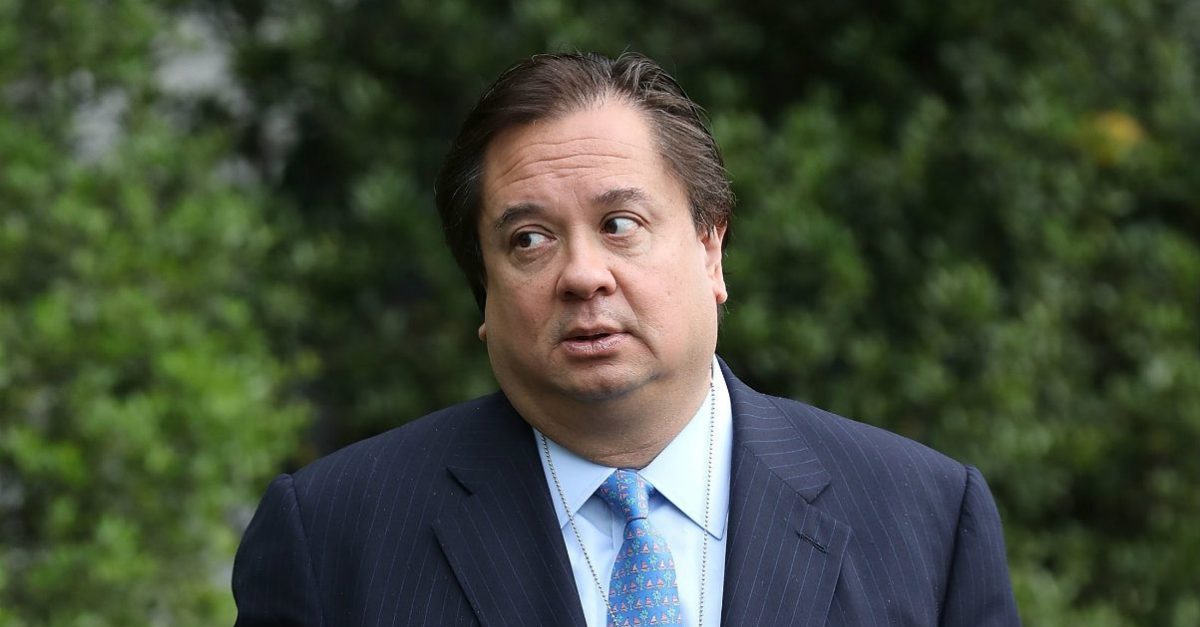 On Monday,  George Conway — the husband of Kellyanne Conway and frequent Trump critic —  offered his own translation of Trump lawyer Rudy Giuliani's latest statement on the Trump Tower Moscow discussions.
According to Conway, Giuliani's statement meant simply this: "I just made s**t up."
Earlier on Monday,  Giuliani issued a statement calling any of his prior claim about Trump Tower Moscow "hypothetical."
"My recent statements about discussions during the 2016 campaign between Michael Cohen and then-candidate Donald Trump about a potential Trump Moscow 'project' were hypothetical and not based on conversations I had with the President," Giuliani claimed.
He added: "My comments did not represent the actual timing or circumstances of any such discussions. The point is that the proposal was in the earliest stage and did not advance beyond a free non-binding letter of intent."
Those comments were an attempt to clean up remarks made in multiple interviews where Giuliani suggested that the talks about Trump Tower Moscow were active through the 2016 election.
"It's our understanding that they went on throughout 2016," Giuliani said on Sunday, stressing there "weren't a lot of them, but there were conversations. Can't be sure of the exact date."
He then said this: "The President also remembers — yeah, probably up — could be up to as far as October, November. Our answers cover until the election."
In response to his tweet, one Twitter user asked Conway how the president's lawyer could be "so bad at this?"
Conway replied: "I wish I had an answer to that question."
[Image via Getty Images]
Have a tip we should know? tips@mediaite.com