Geraldo: Dallas Hospital That Treated Ebola Patient Was 'Negligent and Stereotyping'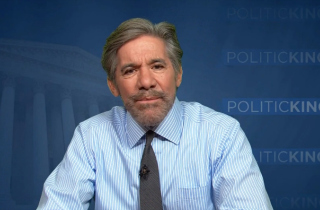 Fox News Anchor Geraldo Rivera is no longer suggesting that racism was involved with the Texas hospital responsible for treating Ebola patient Thomas Eric Duncan. He is now positive that's the case.
On Fox News radio Thursday, Rivera was asked to respond to a tweet he sent out in which he questioned the care Duncan received. When Duncan, a Liberian national traveling to the U.S. to visit, first went to the hospital complaining of vomiting, fever and stomach pain, he was only given antibiotics and sent home. He returned three days later and was diagnosed with Ebola. He died another eight days later.
"Real shame of Dallas: Ebola fatality Thomas Duncan turned away from Presbyterian Hospital," Rivera tweeted. "Was it because he was too poor, black and uninsured?"
Rivera said on the radio that he doesn't believe the hospital intentionally sent away Duncan knowing that he had Ebola. He said, however, that the hospital was "negligent and stereotyping." He said he believes the hospital did not want to lose money treating Duncan, who is believed to not have had insurance.
"I think that they were negligent and stereotyped this poor, black, uninsured guy who's just another poor, black, uninsured guy," Rivera said. "'Here's a couple of antibiotics, go away.'"
Hospital authorities have maintained that they treated Duncan as quickly as possible, regardless of whether he had insurance or not.
[Photo via Orca/screen grab]
— —
>> Follow Eddie Scarry (@eScarry) on Twitter
Have a tip we should know? [email protected]