Geraldo Explains Nude Selfie, Takes Heat From Fox Colleague Eric Bolling: 'One Of Dumbest Things You Could Do'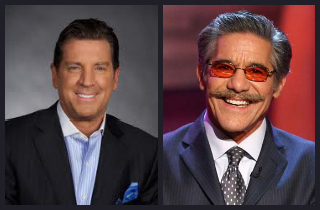 On his radio show this afternoon, Geraldo Rivera addressed his selfie heard 'round the world. Speaking with guests Eric Bolling and Eliot Spitzer, Rivera explained that he was "creating tumult" for himself, and had thought it would be a harmless decision to tweet a photograph of his mostly-nude self.
"You still have a job, I'm guessing," Bolling joked. "Look, Geraldo, of all people, you should know better," he continued. "What were you thinking?"

In response, Rivera waxed poetically about the need to "churn life" to avoid "boredom," hinting that he felt a need to "create tumult" for himself. "There I was at 2:30 in the morning, Sunday morning… and there's no one to talk to, so I'm sitting around, I had a drink, and I had taken that picture on Saturday morning, and I was looking at it and I just said to myself: 'You know what, I gotta tweet this thing.'" I look pretty good for a 70-year-old, and I think because I'm so old people will cut me some slack. They won't take it too seriously."
And so, he recalled, Rivera ultimately decided to "push the trigger."
-RELATED: Glenn Beck Mocks Geraldo's Nude Selfie With A Bathroom Pic Of His Own…
"We're held to a higher standard being in the media," Bolling told Rivera, gently chiding him for breaking that standard in his behavior as someone in a public position.
"The public will not only forgive you, they will say move on," former NY Governor Spitzer assured his host.
"You are one of the smartest people I know," Bolling jumped back in, "but what you did is one of the dumbest things a smart guy could possibly do." However, the Fox host added, Rivera deserves praise for "owning" #SelfieGate after the fact, as opposed to denying culpability like former Rep. Anthony Weiner (D-NY) did during #WeinerGate.
As a reminder, here's the photo that thousands cannot unsee: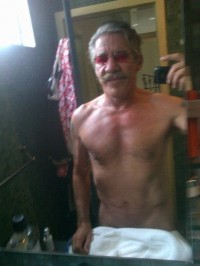 Listen below, via Cumulus:
— —
>> Follow Andrew Kirell (@AndrewKirell) on Twitter
Have a tip we should know? [email protected]