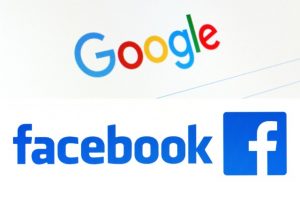 In the past few days, there has been renewed attention on the prevalence of fake news on Facebook and Google. Mark Zuckerberg said last week that he doesn't think fake news swayed the election at all.
And as Mediaite's Dan Abrams wrote yesterday, a pretty glaring piece of fake news appeared when searching for the final Election 2016 vote count.
Well, The Wall Street Journal reports today that Google plans to take action:
Google said Monday that it is updating its policies to ban Google ads being placed "on pages that misrepresent, misstate, or conceal information about the publisher, the publisher's content, or the primary purpose" of the website. The policy would include sites that distribute false news, a Google spokeswoman said.
Meanwhile, over at Facebook, BuzzFeed has a report out tonight saying that there are Facebook employees who are setting up an "unofficial task force" to combat fake news.
That task force is apparently very upset with Zuckerberg completely dismissing the impact of fake news on the election:
"It's not a crazy idea. What's crazy is for him to come out and dismiss it like that, when he knows, and those of us at the company know, that fake news ran wild on our platform during the entire campaign season," said one Facebook employee, who works in the social network's engineering division.
Zuckerberg said in a post this past weekend that he wants Facebook to do more to crack down on fake news.
For the record, back in early 2015 Facebook said it was going to crack down on fake news. And now there are employees concerned that they haven't done nearly enough:
The group plans to formalize its meetings and eventually make a list of recommendations to Facebook's senior management. Another Facebook employee said while the task force remained small, "hundreds" of Facebook employees had expressed dissatisfaction with the company's stance on fake news in private online chats, and wanted to support efforts to challenge that position.
[image via Evan Lorne/Shutterstock, tanuha2001/Shutterstock]
— —
Follow Josh Feldman on Twitter: @feldmaniac
Have a tip we should know? tips@mediaite.com
Josh Feldman - Senior Editor