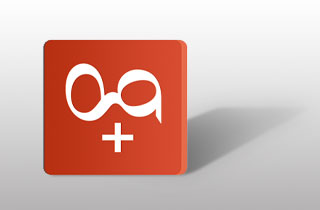 Multiple sources tell TechCrunch that Google is finally, thankfully, blissfully considering dismantling Google+, the malformed social network that was supposed to be a competitor to Facebook but ended up, well, not being a competitor to Facebook. (We believe the phrase TechCrunch's source used was "walking dead.")
The news comes on the day of Google exec Vic Gundotra's departure, as he was the man primarily responsible for bringing Google+ into the world. Apparently, Google's been shuffling the 1,000-ish people on the Google+ team into different products, like Android and…well, Android. Mobile app stuff. Sources tell TechCrunch that Facebook's acquisition of WhatsApp, the "biggest acquisition in the social space," was part of the reason behind Google+'s dismantling, mainly because they'd simply passed on the opportunity to buy it and are now behind. (But weren't they always behind Facebook?)
So what will happen to this walking husk of an internet thing? Instead of a touting it as a social media product, TechCrunch says that Google+ will be transformed into a "platform" for "widgets".
…What the hell is a "platform for widgets"?
One big change for Google+ is that there will no longer be a policy of "required" Google+ integrations for Google products, something that has become de rigueur for most product updates.

One impetus of this was that the YouTube integration with Google+ did not go well, something that the public recognized through the comments blowback, but that was also seen inside the company as a rocky move.

That doesn't mean that all G+ integrations will go away, though. Gmail will continue to have it, but there may be some scaling back that keeps the "sign-on" aspects without the heavy-handed pasting over of G+.
Does this mean that we can soon leave obscene comments on YouTube videos without it being inexorably linked to our real identities? We thought that day would never return.
[TechCrunch]
[Image courtesy of Tina Nguyen]
—
>> Follow Tina Nguyen (@Tina_Nguyen) on Twitter
Have a tip we should know? tips@mediaite.com