GOP Candidate Says He 'Loves' Trump for 'Putting Self-Righteous F*ggots in Their Place'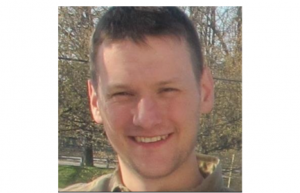 GOP Massachusetts State Senate candidate Ted Busiek praised Donald Trump over the weekend for his language and his beliefs. He also came under fire this weekend for his comments praising Trump.
Over the weekend, All In with Chris Hayes tweeted out Donald Trump's testimony from a 1993 meeting of a Native American Affairs Subcommittee.  He reportedly complained about people who "don't look Indian," so they should not receive gambling licenses.
Trump in 1993, testifying in front of Native American affairs committee: "They don't look Indian" #innershttps://t.co/A8xl9D5rgf

— All In w/Chris Hayes (@allinwithchris) July 1, 2016
Following the release of this tweet, Busiek praised Trump's comments back in 1993 with another tweet.
DONALD TRUMP. Putting self-righteous faggots in their place since 1993. How I love this fellow.#MAGAhttps://t.co/wqCxfa4pI2

— Ted Busiek (@TedBusiek) July 2, 2016
Busiek later walked back his use of the word f*ggot, by saying that he never meant it in a negative way.  He, instead, meant it to show his disapproval of the way the congressman who was interviewing Trump was treating him. Busiek opposes same-sex marriage and adoption rights for members of the LGBT community and has said that he stands for people who have typically been members of the 'oppressor class' meaning white, straight, wealthy men.
Among those who pushed back against Busiek was his political opponent, Democratic state Sen. Jamie Eldridge.
"When a candidate for office uses such hateful rhetoric it's important to stand up to it and not be silent. This is about the fact that in civil society you don't use hateful rhetoric directed at anyone," said Eldridge.
Have a tip we should know? tips@mediaite.com