GOP Congressman Suggests Jews Could Have Survived 'The Ovens' if They Had Guns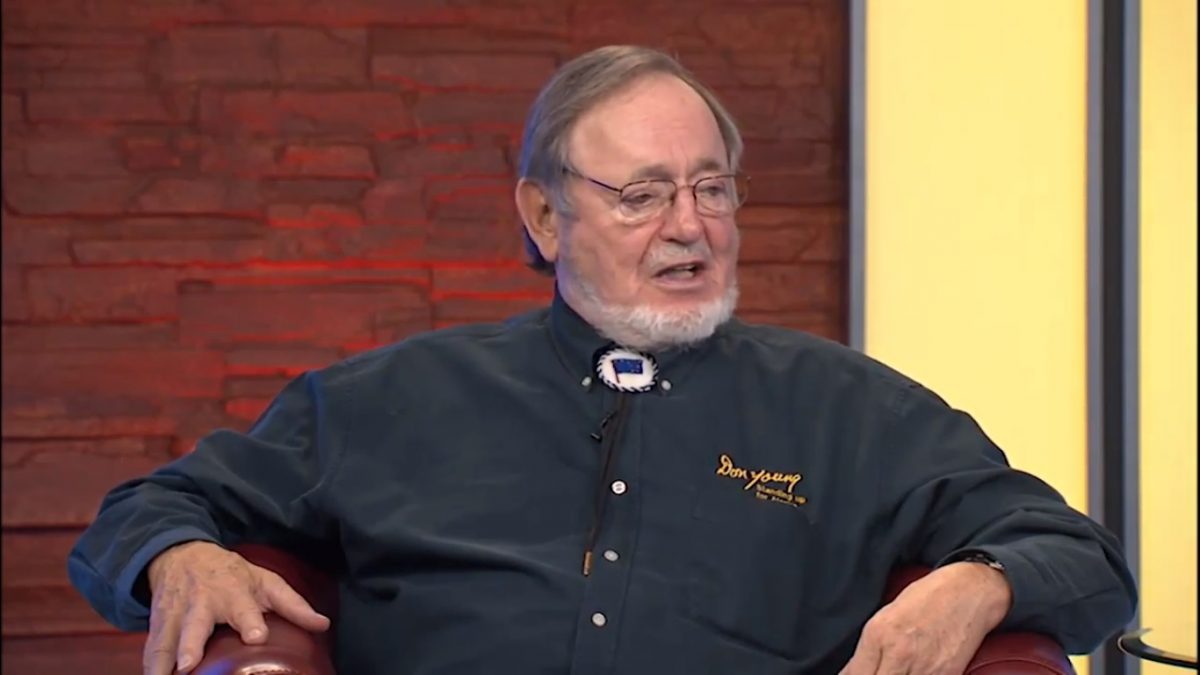 The US Capitol's resident community college attendee who once bragged about hiring "50-to-60 wetbacks" for tomato pickin' is back to his headline-grabbing ways, as ancient Alaska Congressman Don Young defended gun rights by suggesting Jews who died in the Holocaust wouldn't have been "put in the ovens" if they were armed.
"How many millions of people were shot and killed because they were unarmed? Fifty million in Russia," said Young — an NRA member — to his Democratic challenger Dimitri Shein. "How many Jews were put in the ovens because they were unarmed?"
While Young — a notorious congressional vote-skipper — is no stranger to controversy, his comms team still felt the need to work overtime in an attempt to guard his reputation after the offensive remark.
Press secretary Murphy McCollough claimed Young wasn't actually saying armed Jews would have survived the Holocaust, saying, "He was referencing the fact that when Hitler confiscated firearms from Jewish Germans, those communities were less able to defend themselves.
"He was not implying that an armed Jewish population would have been able to prevent the horrors of the Holocaust, but his intended message is that disarming citizens can have detrimental consequences. A defenseless people are left up to the mercy of its leaders," he added.
The gun-grabbing Hitler vs. the Jews is a standard Second Amendment advocate talking point, as former presidential candidate Ben Carson once made the same argument on CNN — saying the Holocaust would have been "greatly diminished" if-not for weapon confiscation.
Additionally, Fox News contributor Keith Ablow turned the crazy up a notch in a 2015 op-ed, writing:
"If Jews in Germany had more actively resisted the Nazi party or the Nazi regime and had diagnosed it as a malignant and deadly cancer from the start, there would, indeed, have been a chance for the people of that country and the world to be moved to action by their bold refusal to be enslaved."
However, bigotry watchdog group the Anti-Defamation League has pushed back against this claim, suggesting it is ridiculous.
"It is mind-bending to suggest that personal firearms in the hands of the small number of Germany's Jews (about 214,000 remaining in Germany in 1938) could have stopped the totalitarian onslaught of Nazi Germany when the armies of Poland, France, Belgium and numerous other countries were overwhelmed by the Third Reich," wrote ADL national director Jonathan Greenblatt.
[images via screengrab]
Follow the author on Twitter (@calebecarma).
Have a tip we should know? tips@mediaite.com