Guy Charged With 7 Felonies For Allegedly Holding Kids at Gunpoint Over Damaged Trump Sign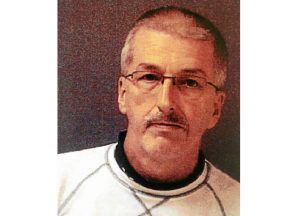 There is a lot to unpack here, but to make a long story short, a 56-year-old man has been charged with seven felonies after allegedly pointing a gun at six kids and accusing them of destroying his Donald Trump lawn sign.
According to the News-Herald, Michael Robert Kubek of Allen Park, Michigan, was arraigned on the first of the month on charges stemming from the incident, which took place on October 29. Kubek called the police to report that some teenagers had hit his Trump sign and run away. Upon arriving, officers couldn't find Kubek, but did hear a lot of yelling coming from the corner.
They found Kubek standing near six children between the ages of 12 and 14, all of whom were sitting on the grass. He insisted they'd destroyed his sign, though he reportedly told officers he hadn't seen them do it. They said they didn't. He was asked to go to his house and when officers spoke to the kids, they were reportedly told that Kubek had pulled out a pistol and told them all to sit on the grass.
From the News-Herald:
The officer asked him again if he could identify any of the kids as the one who damaged his sign, but Kubek repeated that he could not.

The officer then asked Kubek if he pulled out a pistol and pointed it at the kids. According to police, Kubek said "yes."

In response to another question from the officer, Kubek said he felt threatened because he was outnumbered.
The paper is reporting that he went on to show the officers the gun, which was unloaded and he had been hoping to use to "scare" the 12- to 14-year-old kids who may or may not have damaged the sign.
His probable cause hearing is December 5. A preliminary examination of the evidence is scheduled for December 12. He posted his $5,000 bond.
[image: Allen Park Police Department]
Have a tip we should know? tips@mediaite.com