Hackers Make Good On Threat, Release Data Stolen From Cheating Website Ashley Madison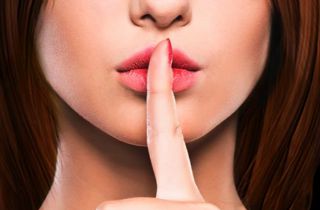 Approximately one month ago, the cheater's dating website Ashley Madison was breached by hackers who threatened to release the personal information of its users if they didn't shut down. As it turns out, they weren't bluffing.
Reports state that a data dump occurred on the dark web earlier tonight. The hacker group, known as the Impact Team, previously announced their intent on Reddit this week, and now, a searchable database has been created for those who want to search someone by name or email address.
The records that are currently available reportedly include credit card numbers, phone numbers, sexual fetishes, and other highly sensitive information. Analyses on the dump found that information from 32 million users were sent out, and that approximately 15,000 of the email addresses on the list are .mil. or .gov addresses.
On its website, AshleyMadison promotes itself as "the most famous name in infidelity and married dating," reminding users that "life is short, have an affair." The site is owned by Avid Life Media, who is working with law enforcement authorities in the U.S. and in Canada to monitor the situation.
"This event is not an act of hacktivism, it is an act of criminality," the site said. "The criminal, or criminals, involved in this act have appointed themselves as the moral judge, juror, and executioner, seeing fit to impose a personal notion of virtue on all of society."
The hackers have reportedly targeted AshleyMadison primarily for their promotion of immoral acts, but they also said a motivation was business fraud. As part their message, Impact said that users of the site can pay to wipe their profile clean, but that ALM actually retains the information.
Impact also stated that they were completely blameless for any harm that might be caused by the information release. "It was ALM that failed you and lied to you. Prosecute them and claim damages. Then move on with your life. Learn your lesson and make amends. Embarrassing now, but you'll get over it."
[h/t The Verge]
[image via AshleyMadison.com]
— —
>> Follow Ken Meyer (@KenMeyer91) on Twitter
Have a tip we should know? [email protected]