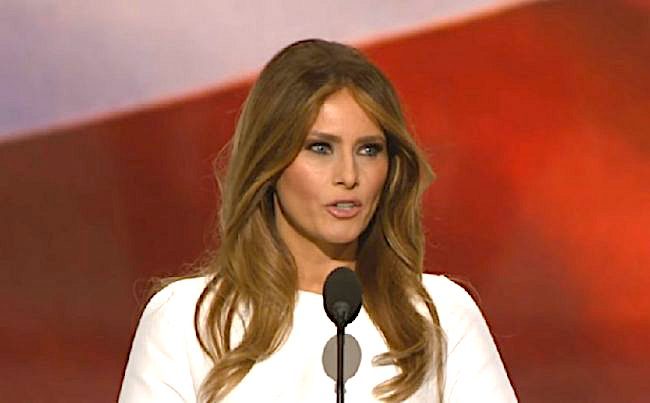 Protesters stormed the streets of Hamburg yesterday in opposition to the G20 summit currently taking place. Things quickly turned nasty, resulting of dozens of injuries in Germany's second largest city.
Moving into their second day, the situation has become so bad that First Lady Melania Trump has reportedly been trapped inside her hotel room. The news was reported by the British newspaper, The Independent.
Per the paper:
The First Lady was due to be involved in an event for the spouses of leaders taking part in the G20 summit, organized by Angela Merkel's husband. But a spokesperson for the US delegation told German media that they had been unable to get clearance for Ms Trump to leave the hotel where she is staying.
Yikes.
It wasn't just Melania either. Both Australian Prime Minister Malcolm Turnbull and Indonesian leader Joko Widodo found themselves barricaded inside their hotel as well over the same security concerns. Turnbull called the situation a "security lockdown"
Observing security lockdown at G20 in Hamburg with @jokowi. Good opportunity to have an extended meeting between two close friends pic.twitter.com/aW2G2SJX7r

— Malcolm Turnbull (@TurnbullMalcolm) July 7, 2017
The protests underscore a summit unusually fraught with tension. Though Trump reaffirmed his commitment to NATO in Poland, he will face a bevy of skeptical EU leaders in Hamburg who doubt his committment to the alliance and chafe at his demands that they pony up more money for collective defense.
Trump is also slated to meet with Russian president Vladimir Putin, whose election meddling and looming presence over Washington has reached near mythic proportions.
[image via screengrab]
Have a tip we should know? [email protected]