Harvard Men's Soccer Team Has Season Canceled Over Lewd 'Scouting Report' of Female Players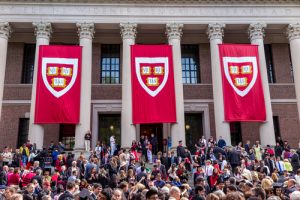 The Harvard University men's soccer team has had their season canceled over a "scouting report" in which they evaluated the sexual attractiveness of freshman recruits on the women's soccer team.
The document was written by a member of the 2012 men's team, and distributed among the rest of the players, who widely referenced it, according to a New York Times report. Six female soccer players from 2012 are still on the team. Jointly, they wrote a piece for the school paper, the Harvard Crimson
We have seen the "scouting report" in its entirety. We know the fullest extent of its contents: the descriptions of our bodies, the numbers we were each assigned, and the comparison to each other and recruits in classes before us. This document attempts to pit us against one another, as if the judgment of a few men is sufficient to determine our worth.
Drew Faust, the president of Harvard, said in a statement that she recognized the gravity of the punishment, and that, in the University's view, the men's team's actions justified it.
"The decision to cancel a season is serious and consequential, and reflects Harvard's view that both the team's behavior and the failure to be forthcoming when initially questioned are completely unacceptable," Faust said.
Harvard's men's team had a 10-3-2 record and was in first place in the Ivy League conference. The team will forfeit the rest of their games, and not be eligible to win their conference championship, or play in the NCAA Tournament.
[image via f11photo.com – Shutterstock.com]
–
Follow Joe DePaolo (@joe_depaolo) on Twitter
Have a tip we should know? tips@mediaite.com
Joe DePaolo - Senior Editor