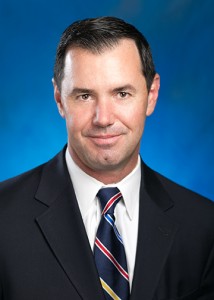 The title of this column — a lesser-known but successful offering from the Beatles well before I was born — was the only thing that came to mind for my Mediaite farewell column.
Hello. Goodbye. That's what it feels like in reflecting on first coming to Mediaite in the summer of 2012 (like it happened four minutes ago) and leaving nearly four years later. The past 47 months have been the same on an almost-daily basis: wake up and flip around all the morning shows before reading everything I could absorb and eventually coming to some kind of conclusion around what the big picture media story of the day was. And from there, the final product was fairly effortless since the fear every writer has––running out of compelling and/or unique things to write about––has never come to fruition… with ample material to work with on a daily basis. When commenting on media, know this: There is always, always something interesting to write about. There's a reason why John F. Kennedy — once a writer before getting into politics — said this:
"The highest duty of the writer is to remain true to himself and let the chips fall where they may."
That quote hangs in my office. Hopefully you as readers felt I followed that advice.
It's a shame where media is heading as we cross the halfway mark of 2016: Everything is just so polarized. It's practically a standard business model now to play to one side and alienate the other. And not because we love that one side so much, but because loathing for the other is at an apex. Pew Research released a study this week that sums it up nicely titled, Partisanship and Political Animosity in 2016; Highly negative views of the opposing party – and its members. Check it out… as it underscores how spoon-fed red meat disguised as thoughtful analysis has become not just prevalent, but a profitable model for many. And that's really is a shame, isn't it?
But with that as backdrop, this unprecedented divide also helps highlight what makes Mediaite so unique: This publication doesn't play to one side and it certainly doesn't prescribe to group-think. Multiple opinions can appear here on the same topic. No network gets a pass, no anchor or host is lionized or safe. Praise is offered. Criticism is offered. And interest in Mediaite keeps growing because of the unpredictability of the content of the site. In the immortal
words of Mrs. Gump, life is a box of chocolates… you never know what you're gonna get. That's Mediaite.
It's why almost every––and I mean almost every––media member and executive reads this publication on a religious basis. Some want to hate it, but (somewhat in the words of Michael Corleone)… Every time you think you're out, you get pulled back in. Wonder why that is…
(Hint: The aforementioned unpredictability.)
So I'm off. A non-partisan, DC-based publication awaits. Official announcement coming soon (you can check my Twitter feed in the near future to see where I landed). Mediaite's founder Dan Abrams is good people, so he allows this kind of farewell column on his site. He also gave me this great opportunity four years ago, so thanks goes out to the Seth Meyers stunt double for all 708 at-bats. Another big thanks goes to Jon Nicosia, who is not just an exceptional Managing Editor but a guy with an optimism like I've never witnessed.
The rest of the Mediaite staff consists of fine people. All friendly and tireless, particularly one Josh Feldman, who doesn't seem to appreciate the wonders of getting at least 3-hours of sleep. Tommy Christoper, Rachel Stockman, J.D. Durkin, Lindsey Ellefson, Alex Griswold, Ken Meyer, Sam Reisman… all with different styles and perspectives, but all also share one very important thing in common: Passion for their work. Thank you all.
And thanks to you for reading. Again, appreciate what you have here at Mediaite… an unprecedented offering with content and perspectives like no other out there.
Hello. Goodbye.
It's been one hell of a ride…
— —
Follow Joe Concha on Twitter @JoeConchaTV
This is an opinion piece. The views expressed in this article are those of just the author.