Heritage Foundation Fundraising Email Describes President Trump Like Problem Child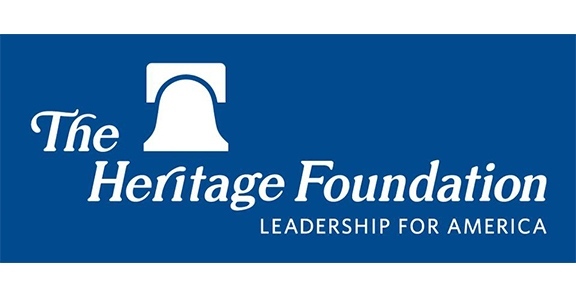 Apologies to The Sound of Music, but if you are conservative think tank (and bastion of GOP establishment) The Heritage Foundation, how do you solve a problem like Maria  President Donald Trump? He consistently hates on "the establishment" (which they basically define) but fundraising emails still need to go out.  'Tis a puzzlement!
Though the current president self-identifies as a Republican, he was elected on the promise of "draining the swamp" of DC insiders…which is exactly how one might describe The Heritage Foundation. But those conservative think tankers (tank thinkers?) don't pay for themselves, so the fundraising show goes on.
Which leads us to this remarkably well crafted — if not somewhat tortured — email sent out for donations by Ed Feulner, president of the organization. If one didn't know better, or woke up from a two year coma, this email might be read as if the United States had elected that troubled kid from elementary school. You know the type — the problem child that is both whip smart but still kind of a f*ck-up?
You can see the entire letter below, but "The way he thinks and acts stems from past experiences…" and "it should come as no surprise that he doesn't act normal like a politician," sort of reads like "We understand that Johnny is his own worst enemy" and "he creates doesn't play well with others, but that's who he is and we need to work with that."
It's quite the remarkable exercise in copywriting that's aimed at eliciting donations on the back of a disruptive figure who rhetorically threatens an institution rooted in the tradition and conservative values that have made The Heritage Foundation one of, if not THE, most powerful think tanks in Washington D.C.
A think tank in DC serves two basic functions: 1) to influence the party n power by persuading them or 2) to oppose the party in power by articulating clear and researched positions against it. In this case, Heritage is charged with trying to influence and persuade the Trump Admin. In this case, the email below speaks to that goal, especially when the recipients are those Republicans still licking wounds over a failed JEB! campaign.
Placed in context of Newt Gingrich's Understanding Trump, this fundraising email almost reads as though Donald J. Trump is on the spectrum. A spectrum of greatness, amirite?! (High five!)
Read the letter below in its entirety. Am I seeing too much into it? Maybe. But on a mid-August day when everyone is on vacation? This'll do.
From: Ed Feulner [mailto:info@heritage.org]
Sent: Thursday, August 10, 2017 2:31 PM
Subject: How to understand Donald Trump

John,

Our current president is unlike any other who came before him.

The way he thinks and acts stems from his past experiences and successes as a businessman and celebrity, not as a politician. So it should come as no surprise that he doesn't act like a politician, and to be honest, he ruffles a lot of politicians' feathers — on both sides of the aisle — because they just don't understand him.

If we want to help President Trump move forward in promoting conservative policy, we must take time to understand the way he makes decisions, as well as his political agenda and how he deals with the forces that oppose him, such as the media and the establishment.

Newt Gingrich has written a book with some terrific insights into the nature of our 45th president. It's called Understanding Trump, and I'd like to send it to you as an appreciation gift for a donation of $100 or more to The Heritage Foundation today.

And don't forget that for a limited time, your donation will be matched, dollar-for-dollar, by members of our Board of Trustees, who have promised to give up to $1 million in matching funds for the donations we receive before August 15.

So please give generously in order to take advantage of the matching gift opportunity, and when you give $100 or more, you'll receive a copy of Understanding Trump by Newt Gingrich.

https://secure.heritage.org/boardchallenge

Thanks for all you do as part of the Heritage team.

Best regards,

Ed Feulner
President
This is an opinion piece. The views expressed in this article are those of just the author.