HHS Announces Obamacare Healthcare.gov Enrollments at Over 975,000 for December Alone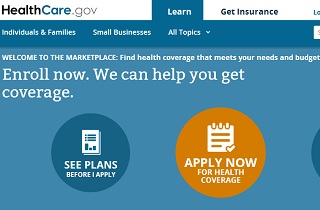 In a departure from the way the Obama administration has handled enrollment figures for Obamacare thus far, the Department of Health and Human Services announced enrollment figures for the month of December, through the 24th, on Sunday morning, rather than waiting until the middle of next month. According to Centers for Medicare & Medicaid Services Administrator Marilyn Tavenner, the federal health insurance exchanges have enrolled more than 975,000 people in December, dwarfing federal enrollments for the prior two months.
White House Press Secretary Jay Carney has consistently told reporters that HHS only releases enrollment figures the following month, after the numbers have been scrubbed and verified, but this morning, the agency announced a surge in enrollments leading up to the deadline for coverage effective January 1. From HHS:
As we continue our open enrollment campaign, we experienced a welcome surge in enrollment as millions of Americans seek access to affordable health care coverage through new Health Insurance Marketplaces nationwide.  More than 1.1 million people enrolled in a qualified health plan via the Federally-facilitated Marketplace from October 1 to December 24, with more than 975,000 of those enrolling this month alone.  Our HealthCare.gov enrollment nearly doubled in the days before the January 1 coverage deadline compared to the first few weeks of the month.  December enrollment so far is over 7 times that of October and November.  In part, this was because we met our marks on improving HealthCare.gov: the site supported 83,000 concurrent users on December 23rd alone.

We are in the middle of a sustained, six-month open enrollment period that we expect to see enrollment ramp up over time, much like other historic implementation efforts we've seen in Massachusetts and Medicare Part D.

We are eager to assist millions more Americans gain the health security offered by the Affordable Care Act in the weeks and months ahead.
Those numbers dwarf even the number of enrollments through federal and state exchanges for October and November, which CMS reported as 365,000 earlier this month.
Have a tip we should know? tips@mediaite.com