Hillary Clinton Declares Democracy is in Crisis: Trump Has Sunk Below Bar He Set in 'Ugly' Campaign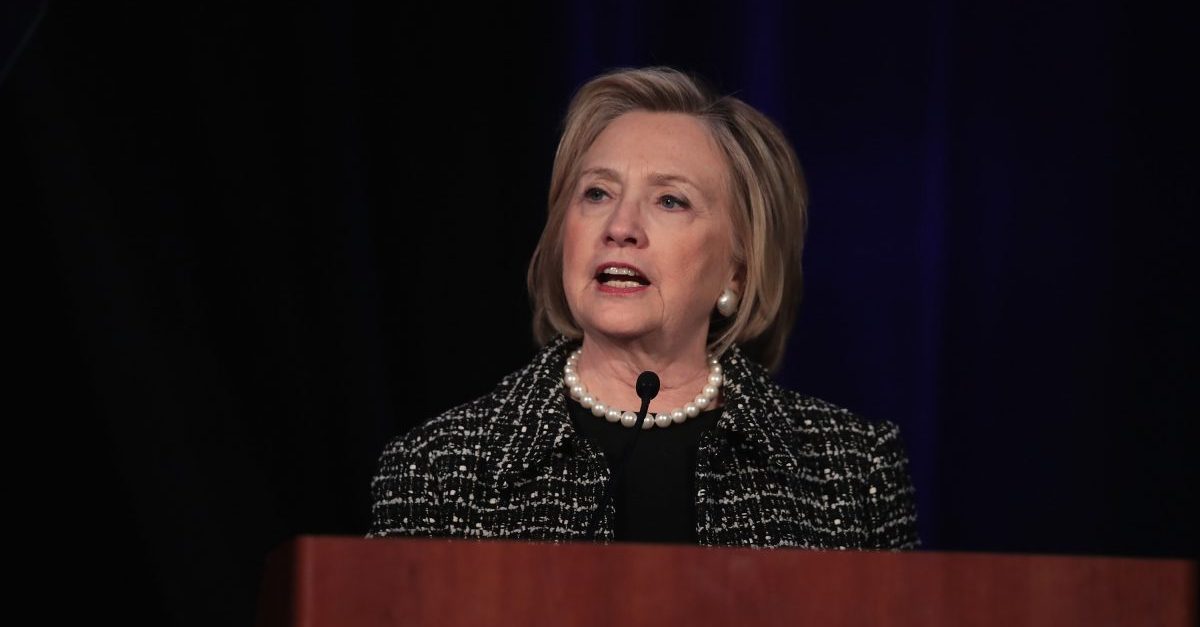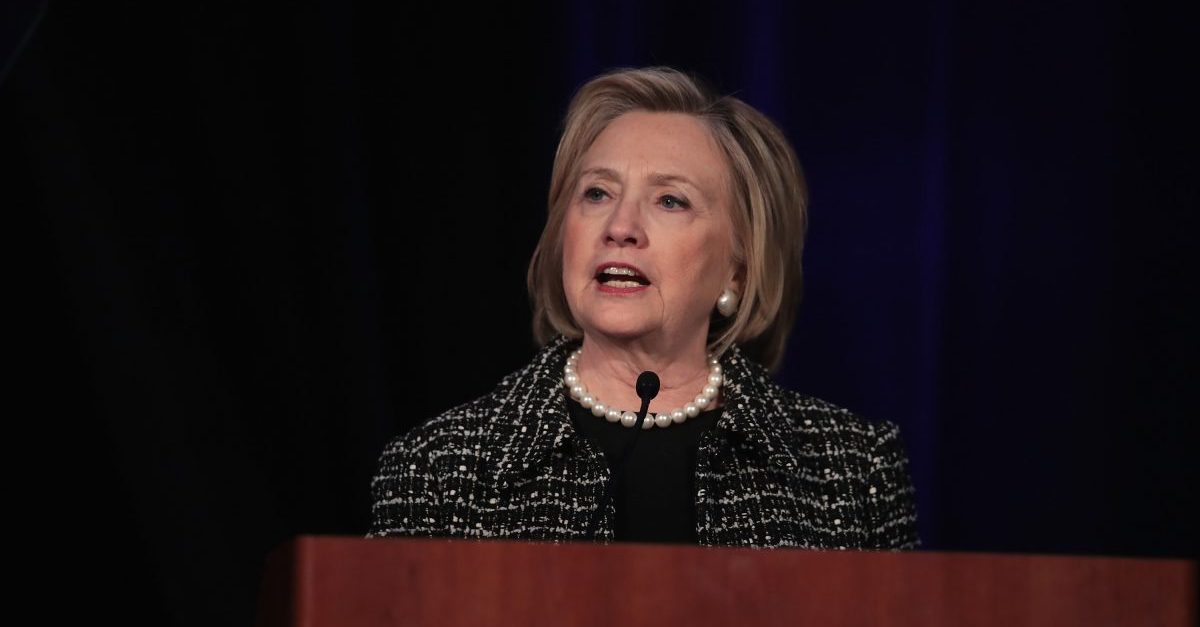 Former Secretary of State and presidential candidate Hillary Clinton wrote an essay in The Atlantic warning that "American democracy is in crisis."
Clinton starts the article by lamenting that her fears of President Donald Trump's administration were not "overblown."
"In the roughly 21 months since he took the oath of office, Trump has sunk far below the already-low bar he set for himself in his ugly campaign," she writes.
Clinton, who lost the 2016 presidential election to Trump (though she won the popular vote by nearly 3 million votes, she lost the electoral college), cites family separations at the southern border, the response to Hurricane Maria in Puerto Rico, and his continued dismissals of Russian election meddling as examples.
"I don't use the word crisis lightly," she writes. "There are no tanks in the streets. The administration's malevolence may be constrained on some fronts—for now—by its incompetence. But our democratic institutions and traditions are under siege. We need to do everything we can to fight back. There's not a moment to lose."
Clinton lists "five main fronts of this assault on our democracy": an "assault on the rule of law"; "the legitimacy of our elections is in doubt"; "the president is waging war on truth and reason"; "Trump's breathtaking corruption"; "Trump undermines the national unity that makes democracy possible."
"[We've] got to mobilize massive turnout in the 2018 midterms," she writes.
Read the article here.
[Photo via Scott Olson/Getty Images]
Have a tip we should know? tips@mediaite.com
Aidan McLaughlin - Editor in Chief