Hobby Lobby Owners Reportedly Being Investigated for Illegally Importing Iraqi Artifacts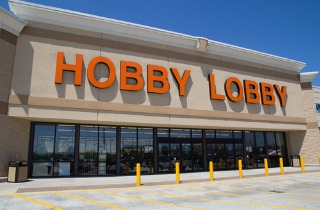 File this one under "Wait, What?" because the owners of Hobby Lobby are reportedly being investigated for illicitly importing Iraqi artifacts into the United States.
A Daily Beast report tonight reveals that based on information from several law enforcement sources, apparently the owners of Hobby Lobby––the Green family––have been purchasing ancient artifacts from Iraq for the planned Museum of the Bible.
As you probably know if you remember the news from last year, the Green family has very strong Christian beliefs and fought against having to provide contraception coverage to employees in their health care plays. They took their case all the way to the Supreme Court, which ended up siding with them. Conservatives loved the ruling; liberals… not so much.
Four years ago several hundred tablets the Green family acquired were confiscated as part of an ongoing federal investigation. The museum president, Cary Summers, said that it was just an issue of "incomplete paperwork" and "sometimes this stuff just sits, and nobody does anything with it."
Here's how the CEO of Hobby Lobby responded to the reporting:
Steve Green, the CEO of Hobby Lobby, admitted that among his family's extensive collection they might have some illegally-acquired antiquities, though he denied having ever knowingly done anything wrong. "Is it possible that we have some illicit [artifacts]? That's possible," he told us for a story slated to appear in a forthcoming issue of The Atlantic.
The Green family, if prosecuted, may end up having to pay a hefty fine.
[image via Shutterstock]
— —
Follow Josh Feldman on Twitter: @feldmaniac
Have a tip we should know? tips@mediaite.com
Josh Feldman - Senior Editor