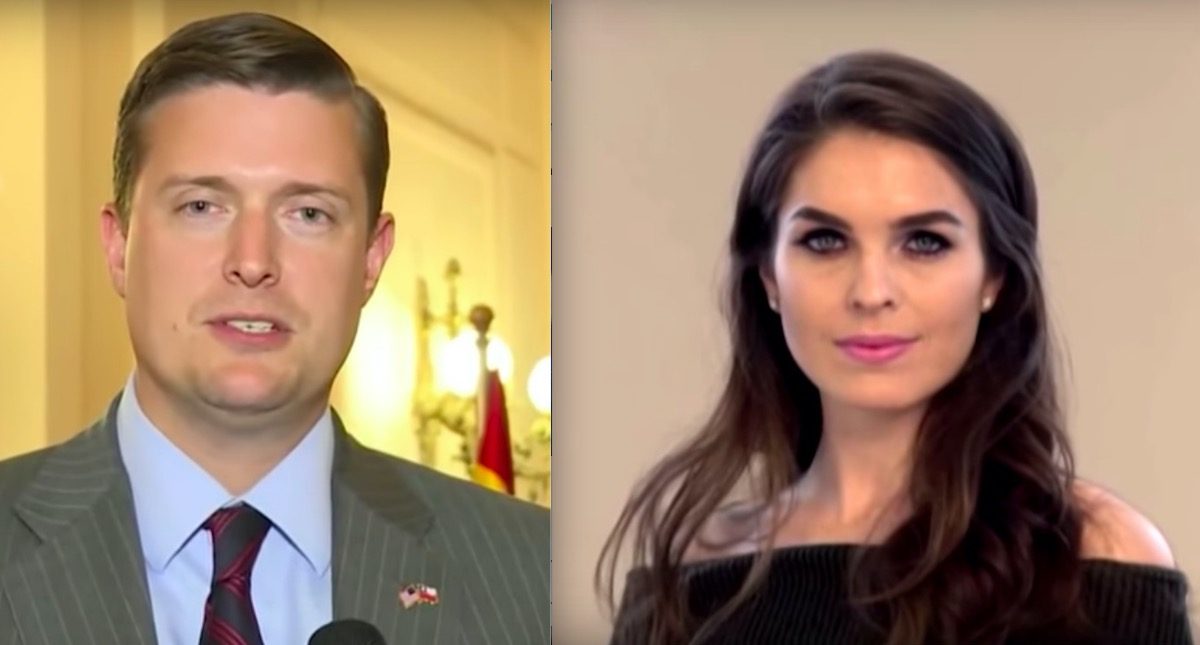 The Daily Mail has sleuthed out that former White House communications director Hope Hicks and disgraced former Trump administration aide Rob Porter may still be dating.
As you may recall, Porter resigned from the White House in February over allegations of domestic abuse from his two ex-wives. Hicks also resigned in February, just weeks after Porter and one day after testifying for eight hours before the House Intelligence Committee and telling them that her job required her to tell the occasional "white lie."
The Daily Mail spotted the two playing "cat and mouse" in Central Park, standing near each other briefly with hats pulled low over their faces. Later on, they caught Porter walking into Hicks' apartment building with a bouquet of flowers in hand.
The Hicks-Porter relationship first came to light in February, when an eyewitness caught the two making out in the back of a car after a dinner with a bunch of White House pals. Hicks broke up with her boyfriend of six years after joining the Trump campaign; Porter split with his administration girlfriend Samantha Dravis – a former aide to then-EPA Chief Scott Pruitt – after Dravis found dirty texts between him and Hicks.
Seems like a match made in heaven.
[image via screengrab]
Have a tip we should know? [email protected]