Huntsman Comes Alive! Jon Huntsman Polling In Third Place At 10% In New Hampshire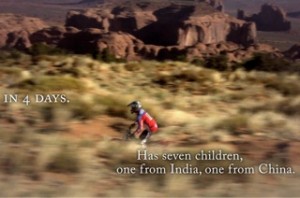 Former Utah Gov. Jon Huntsman was once the candidate most feared by the Obama administration, but his 2012 presidential campaign has seen him languish below the margin of error in national polls. Huntsman's campaign is touting a new poll out of New Hampshire, though, that shows signs of life for The Republican Who Believes In Science, as he's polling in third place in the key early primary state, with 10%. The bad news is that he trails NH leader Mitt Romney by 31 points.
He's also trailing Ron Paul, who pulled 14% in that poll, but he is beating Rick Perry, at 8%.
Okay, it's not great news for Huntsman, but let's remember that, at this time four years ago, Rudy Giuliani was leading the GOP polls, and Mitt Romney was polling in fourth place. It's early enough that Huntsman's tortoise-v-hare strategy still has a chance. Eventually, he needs to be able to cut through the Perry/Romney noise, and this is a baby step in that direction.
When President Obama appointed Huntsman as US Ambassador to China, most political observers saw the move as at least having the pleasant fringe benefit of possibly sidelining the Utah governor as a 2012 rival. Even earlier this year, the buzz around the White House was that Huntsman was their biggest worry for the President's reelection prospects. Huntsman has the advantage of drawing a bright line between himself and all of the other candidates, but the base's energy is with his rivals.
Currently, Mitt Romney is getting most of the sanity vote that Huntsman needs, but if either Perry or Romney implodes, maybe get photographed looking into a microscope, Huntsman has a decent shot in a two-man race.
Here's the full text of Huntsman campaign manager Matt David's email to supporters:
We have exciting news to share this evening.

A new poll just released shows Governor Huntsman's support jumping in New Hampshire, and confirms what we have known all along about Jon: once you get to know him, you're for him.

The poll from Suffolk University shows Jon leapfrogging to third place in the critical and first-in-the-nation primary state – garnering 10 percent of the vote, which more than doubles his support from a few months ago.

This comes on the heels of an endorsement from former Secretary of Homeland Security and Pennsylvania Governor Tom Ridge, and the roll-out of a prominent economic team which includes Nike founder Phil Knight and Morgan Stanley chairman John Mack.

It's hard to believe it was just three months ago when Governor Huntsman launched his campaign, and his message of serious leadership and bold solutions is beginning to break through.

What we need now are the financial resources to compete with the so-called leaders of this race.

We have an end-of-month fundraising deadline that's critical to maintaining our momentum. If you've already made a donation, thank you!  We need your help again now, and I urge a new donation in the amount you can afford by visiting our website now. We'll put your investment to work immediately on the ground in New Hampshire and elsewhere.

If you've not made a donation yet, these poll numbers should help reinforce why it's critical you contribute before September 30. The amount you contribute isn't as important as your participation.  Supporters have been contributing in the amounts they can afford, anywhere from $5 to $2,500. So please visit our website and make a donation in the amount you can afford. We are counting on your support.

The more voters learn about Governor Huntsman, the more they are rallying behind him. Now is the time to support this campaign and its vision for America's future.

Sincerely,

Matt David
Campaign Manager
Have a tip we should know? tips@mediaite.com