I Can't Haz SOPA? GoDaddy.com Withdraws Support Of Online Piracy Bill After Threats Of Boycott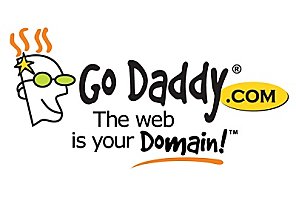 One of the biggest legislative battles heading into next year is undeniably going to be the Stop Online Piracy Act, a bill backed by Hollywood that takes a rather strong stance on policing the internet for copyrighted material. Hundreds of companies from 3M to American Apparel are throwing their support behind the bill, including the domain registration service GoDaddy.com. GoDaddy initially published an op-ed heartily supporting the anti-pirating legislation after it was first announced. The site even issued a statement to the House committee taking up the legislation to proudly show its support.
Considering how controversial the bill has now become, a backlash has begun against the 400+ companies publicly in favor of SOPA with calls for widespread boycotts. GoDaddy was the internet's latest target, and thousands of Reddit users supported a "move your domain day" on December 29 for anyone who has a domain registered on GoDaddy to its competitors. Initially GoDaddy wasn't paying too much attention to the threats, issuing this public statement:
"Go Daddy has received some emails that appear to stem from the boycott prompt, but we have not seen any impact to our business. We understand there are many differing opinions on the SOPA regulations."
It's generally not a good idea to take a large stick and start hitting a beehive, but you could say that's exactly what GoDaddy did when they issued that statement. People started getting even angrier with GoDaddy. Of course, the increased calls for boycotts and domain changes was due in part to what Ben Huh had to say. Huh runs a successful web business, but does not support SOPA. He tweeted that he would take his business somewhere else if GoDaddy didn't immediately drop its support of the legislation.
This leads us to one very important question: who is Ben Huh? Well, he happens to be the CEO of the Cheezburger Network. The network includes popular sites like FAILblog, The Daily What, and Know Your Meme.
But the tipping point may have been a tweet earlier today by Jimmy Wales, co-founder of Wikipedia. Wales proudly announced that Wikipedia would "move away from GoDaddy" because the public position they have taken on SOPA is "unacceptable to us."
It's unclear exactly what changed their minds or got them to buckle under the public relations pressure, but earlier today, not 24 hours after standing by their support of SOPA, GoDaddy.com officially withdrew its support in yet another public statement.
Go Daddy is no longer supporting SOPA, the "Stop Online Piracy Act" currently working its way through U.S. Congress.

"Fighting online piracy is of the utmost importance, which is why Go Daddy has been working to help craft revisions to this legislation – but we can clearly do better," Warren Adelman, Go Daddy's newly appointed CEO, said. "It's very important that all Internet stakeholders work together on this. Getting it right is worth the wait. Go Daddy will support it when and if the Internet community supports it."
To translate what he's saying into English:
"We've decided on taking a neutral stance on this issue since we really don't want to lose all this business so pretty please don't be mad at us anymore."
Many SOPA opponents felt victorious today, but others are still insisting the boycott take place. One recent Reddit post is titled "It sounds obvious, but; GoDaddy's SOPA flip-flop is a PR stunt to try to stop losing money. They haven't changed, keep boycotting, please!"
Have a tip we should know? tips@mediaite.com
Josh Feldman - Senior Editor