Ilhan Omar Goes After Obama, Suggests He Was a 'Pretty Face' Who Got 'Away With Murder'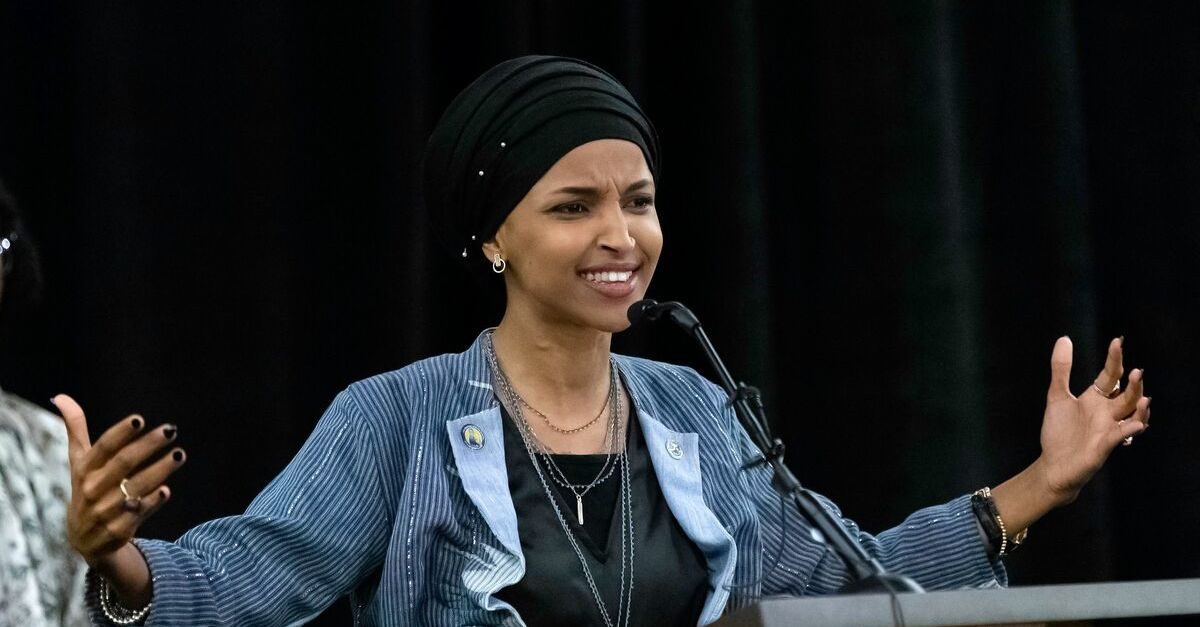 Congresswoman Ilhan Omar (D-MN) went after former President Barack Obama in an interview released on Friday in which she suggested the former commander-in-chief got "away with murder" because of his political savvy.
The freshman representative made her remarks to Politico for an extensive profile on Omar and her congressional neighbor, Rep. Dean Phillips (D-MN).
Speaking about her background and her evolution in politics, Omar bashed Obama while commenting that the Democratic Party has become more interested in the status quo than in progressive values.
From the Politico report:
Omar was fed up—not so much with Trumpism, or with politics in general, as with the Democratic Party.

As she saw it, the party ostensibly committed to progressive values had become complicit in perpetuating the status quo. Omar says the "hope and change" offered by Barack Obama was a mirage. Recalling the "caging of kids" at the U.S.-Mexico border and the "droning of countries around the world" on Obama's watch, she argues that the Democratic president operated within the same fundamentally broken framework as his Republican successor.

"We can't be only upset with Trump. … His policies are bad, but many of the people who came before him also had really bad policies. They just were more polished than he was," Omar says. "And that's not what we should be looking for anymore. We don't want anybody to get away with murder because they are polished. We want to recognize the actual policies that are behind the pretty face and the smile."
Omar's comments come amid a firestorm over her repeated criticisms of Israel. Democrats have been under pressure lately to condemn Omar for her use of controversial tropes that have been deemed anti-Semitic by critics. This ended up sparking a dispute among Omar's colleagues over how to approach a congressional resolution against hatred and discrimination without implicitly calling out Omar.
UPDATE –– 5:08 pm ET: Omar posted audio of her remarks this afternoon and said her words were distorted.
Exhibit A of how reporters distort words.

I'm an Obama fan! I was saying how Trump is different from Obama, and why we should focus on policy not politics.

This is why I always tape my interviews. ? https://t.co/iZOAEslo1c https://t.co/8rjIq5LfxD

— Rep. Ilhan Omar (@Ilhan) March 8, 2019
[Photo via Getty Images]
— —
>> Follow Ken Meyer (@KenMeyer91) on Twitter
Have a tip we should know? tips@mediaite.com