In Honor Of Election Day, Ten Campaign Freebies From Candidates On The Ballot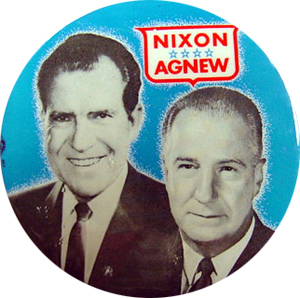 It's Election Day in some of America but, sadly, not all of us are allowed to play. Feeling election fever but aren't lucky enough to live in Pennsylvania, Oregon, Kentucky, or Arkansas? You don't have to just watch Chris Matthews and John King have all the fun anymore. Thanks to new media, you can now participate in local politics thousands of miles away not just by watching their wacky local commercials, but getting in on all the awesome free stuff, too!
Since bumper stickers and yard signs provide a fairly inexpensive alternative to television or radio advertising, most campaigns are willing to give away campaign decor for free. We've compiled a handy list of ten online campaigns— most of which are on the ballot today—that will send you free bumper stickers (and sometimes yard signs!) with their names on them in exchange for a name, an address, and a phone number. If you don't mind clicking your email spam button a few extra times in exchange for campaign paraphernalia, follow me!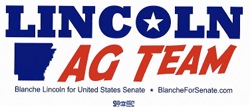 Blanche Lincoln (Democrat, Arkansas Senate)
Like many centrists, Blanche Lincoln seems to be perennially on the list of vulnerable incumbents, especially during this season when anti-incumbency fervor, especially against Democrats, has taken the nation by storm. She is specifically giving away "Lincoln Ag Team" (she chairs the Senate Agricultural Committee) stickers to supporters in exchange for contact information at the above link.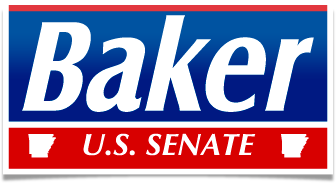 Gilbert Baker (Republican, Arkansas Senate)
"Common sense conservative" Gilbert Baker is not running against Blanche Lincoln yet, and may not get to, but he'll give you a bumper sticker and a yard sign in exchange for your support (in the form of contact information). Notice that "I want to receive emails from the Baker for U.S. Senate, 2010 campaign" is selected, but "yard sign" and "bumper sticker" are not. Reverse this and receive two free gifts!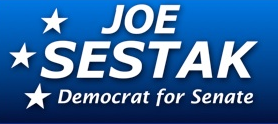 Joe Sestak (Democrat, Pennsylvania Senate)
Joe Sestak is giving incumbent recently-converted Democrat Arlen Specter a run for his money, and the Democratic Pennsylvania primary is quickly becoming the most-watched race of the week. Sestak did a pretty good job of hiding his freebies, actually putting the bumper stickers on a completely separate website, but we found them for you! And unlike most campaign sites, Sestak does not ask for any volunteer work in return.

Rand Paul (Republican, Kentucky Senate
You'd think the libertarian Paul, of all people, would be against free stuff, but you can get free yard signs and bumper stickers from the Tea Party favorite, too! He makes you work for it, though: click on the "Volunteer" tab on his home page, and you'll see one of the options is "send me a bumper sticker." Yes, getting a free bumper sticker counts as "volunteering."

Chad Causey (Democrat, Arkansas District 1)
The son of small business owners, Causey began is political career working with Congressman Marion Berry (not to be confused with legendary DC pol Marion Barry). Aside from a quick free bumper sticker application, Causey also has a fairly easy application to hire him to speak at local events!

NEXT PAGE: Five More Election Day Freebies, Including A Special Two-for-One Deal!
Have a tip we should know? tips@mediaite.com