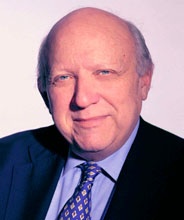 On August 20, 2009, Neve Gordon, an Israeli who is the chair of Ben-Gurion University's department of government and politics and a professor at the University, published an op-ed article in the Los Angeles Times. The piece urged "foreign governments, regional authorities, international social movements, faith-based organizations, unions, and citizens" to boycott Israel. Gordon's support for a boycott of his country was based upon his conclusion that Israel had "become an apartheid state" and that only "massive international pressure" could lead the nation to change its policies.
The president of Ben-Gurion University, Rivka Carmi, responded to intense Israeli criticism of Gordon by issuing a statement strongly disagreeing with him, stating that under Israeli law Gordon could not be dismissed but concluding that in her view "Gordon has forfeited his ability to work effectively in an academic setting."
The New York Review of Books published an open letter from ten American scholars, which defended Gordon's initial op-ed, criticized Carmi's response, and demanded that Carmi "state publically that she would oppose and move to punish or censor" Gordon. (Ed. Note – the original letter is no longer on the NY Review of Books website.)
The New York Review of Books chose not to publish my response which criticized the signatories of the letter, including Tony Judt and Professors Stephen Walt and John Mearsheimer, for taking a reflexively anti-Israel stance without taking heed of the Israeli culture of free speech which allowed the exchange to occur. Here it is:
To the Editor:

The Open Letter you published by ten academics addressed to and critical of the president of Ben-Gurion University of the Negev either reflects a crabbed view of freedom of expression, a desire to transform yet another debate into an opportunity to pile on Israel, or both.

The facts are not in dispute. An Israeli professor, Dr. Neve Gordon, published an Op-Ed article in the Los Angeles Times characterizing his nation as an "apartheid regime" and demanding an international boycott of it. Since Israel, unlike all other nations in the region, is a democratic state that not punish such speech, Professor Gordon is secure in his position.

He is not, however, immune from stern criticism including that of Rivka Carmi, the president of the University who wrote that while Dr. Gordon could not be sanctioned for the expression of his views, he had "forfeited his ability to work effectively within the academic setting.". That phrase, rather mild in the context of Professor Gordon's advocacy that the world community should treat his nation as a pariah state, was the ostensible basis for your correspondents' letter.

It is, they say, "chilling" (a familiar First Amendment word) for the president of a university to criticize a tenured professor in such a manner. But a professor willing to ask the world to boycott his own nation should at least be prepared for a sometimes rough-edged bit of criticism. Indeed, more chilling still is the notion that while Professor Gordon should be free to characterize his country as so similar to South Africa in its most outrageous days as to warrant "massive international pressure," the president of the university at which he teaches must calibrate the tone of her speech carefully lest foreign scholars take offense.

I would have hoped that the ten signatories of the letter, many of whom have been unsparingly critical of Israel in the past, might have praised that nation this time for being a society in which free speech is so protected that such a vibrant exchange could occur. That they have seized upon it as yet another opportunity to express "concern" about Israel is unsurprising but lamentable.

Floyd Abrams

Floyd Abrams is one of the country's best known constitutional attorneys, father of Mediaite founder Dan Abrams, investor in Mediaite, and a very handsome, smart and generous man.
Have a tip we should know? tips@mediaite.com