In Post-Scalia Decision, the Supreme Court Gets Caught in 4-4 Deadlock on Unions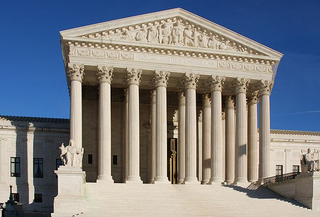 With the absence of the late Antonin Scalia's reliably-conservative vote, labor unions clenched an unexpected Supreme Court victory on union fees for government workers.
The case of Friedrichs vs. California Teachers Assn focused on the legality of requiring public service workers to pay a "fair share fee" to support their respective unions whether or not they are actual members. The rule is part of a long-standing obligation to help cover collective bargaining costs, but a California public school teacher said the requirement law was a free speech violation for asking her to pay up despite disagreeing with the teachers union's activism.
Scalia was expected to cast a vote against the unions on this matter, but with SCOTUS only working with eight justices after his passing, the decision his colleagues reached today came down to a 4-4 split. A tie vote means that the ruling from the Circuit Court of Appeals will be upheld, and the required due laws will remain in effect.
BREAKING: Supreme Court "divided equally" in public unions case, the first SCOTUS decision since Scalia's death. https://t.co/4wO05L3CDw

— MSNBC (@MSNBC) March 29, 2016
The union case is one of several cases where Scalia's vote was expected to tip the scales on the Court. The effort to name his replacement has become a major source of political contention, seeing as how the Republican-controlled Senate vowed to block Merrick Garland's nomination, or any other choice from President Obama.
You can watch a report on the case in the video above, via MSNBC.
[h/t LA Times]
[image via screengrab]
Have a tip we should know? tips@mediaite.com