Indie Candidate McMullin Blasts Trump as 'Fragile,' Weak Man Who Hides From His Own Campaign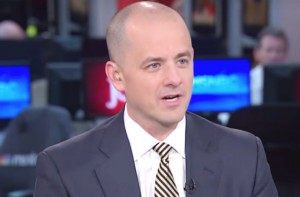 Independent presidential candidate Evan McMullin gave a new interview about the state of the election in which he called Donald Trump a "fragile" candidate who's inconsolable over his equally "fragile" presidential campaign.
The #NeverTrump candidate addressed the Trump's recent campaign shake-ups and his apparent immigration flip-flopping as part of a wide-range discussion with Business Insider. McMullin said that these were certain signs that Trump is shaking under his own campaign's weight as polls still show Hillary Clinton with the upper hand on him:
"I'm hearing from people inside his campaign that there are times now when he hides in his apartment and doesn't meet with any people. When he campaigns he goes out to a place he has to fly back home to New York. This is a fragile man and a fragile campaign and I'm not quite sure what's going to happen in the days and weeks ahead of him. I'm not sure the [Republican National Committee] can continue to support him given his weakness as a man and as a politician and as a candidate for the presidency."
McMullin went on to say that all that Trump has really accomplished with his recent teleprompter speeches, political backtracking, and replacing his campaign manager (again), is proving he's in a state of desperation.
The former CIA operative also discussed subjects such as his chances in areas where Clinton and Trump are equally disliked, as well as the pushback he's been getting from Trump supporters and the alt-right.
Watch above (start at 9:00), via Business Insider.
[Image via screengrab]
— —
>> Follow Ken Meyer (@KenMeyer91) on Twitter
Have a tip we should know? tips@mediaite.com