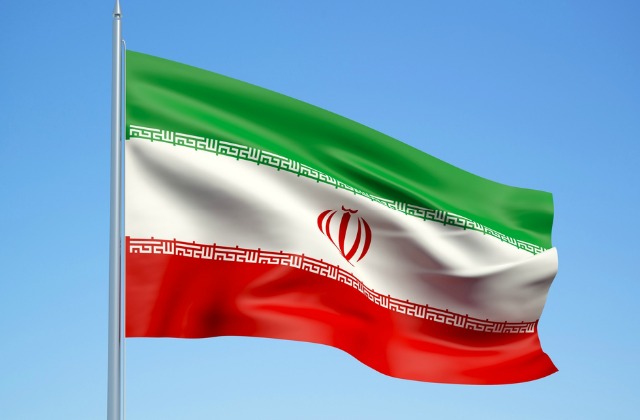 Iran is one of the seven countries President Trump is temporarily suspending immigration from into the U.S., and Iran responded today by promising reciprocity.
CNN and Reuters are reporting that Iran issued a statement in response to Trump's order that said, "The US decision to restrict travel for Muslims to the US, even if for a temporary period of three months, is an obvious insult to the Islamic world and in particular to the great nation of Iran."
The statement from Iran's foreign ministry goes on to say that "Iran will implement the principle of reciprocity until the offensive U.S. limitations against Iranian nationals are lifted."
The U.S. ban is in place for 90 days.
Iranian President Hassan Rouhani said earlier Saturday, "Today is not the time to erect walls between nations. They have forgotten that the Berlin wall fell years ago." He did not mention Trump by name.
UPDATE –– 3:32 pm EST: Iranian Foreign Minister Javad Zarif took to Twitter to further express his thoughts and to post the full statement:
#MuslimBan will be recorded in history as a great gift to extremists and their supporters.1/7

— Javad Zarif (@JZarif) January 28, 2017
Collective discrimination aids terrorist recruitment by deepening fault-lines exploited by extremist demagogues to swell their ranks. 2/7

— Javad Zarif (@JZarif) January 28, 2017
International community needs dialogue & cooperation to address the roots of violence & extremism in a comprehensive & inclusive manner. 3/7

— Javad Zarif (@JZarif) January 28, 2017
#MuslimBan shows baselessness of U.S. claims of friendship with the Iranian people while only having issues with the Government. 4/7

— Javad Zarif (@JZarif) January 28, 2017
While respecting Americans & differentiating between them &hostile U.S. policies, Iran will take reciprocal measures to protect citizens.5/7

— Javad Zarif (@JZarif) January 28, 2017
Full statement of the Ministry of Foreign Affairs of the Islamic Republic of Iran on the #MuslimBan. 6/7 pic.twitter.com/Y3gAxT0B8m

— Javad Zarif (@JZarif) January 28, 2017
Unlike the U.S., our decision is not retroactive. All with valid Iranian visa will be gladly welcomed. #MuslimBan 7/7

— Javad Zarif (@JZarif) January 28, 2017
[image via Shutterstock]
— —
Follow Josh Feldman on Twitter: @feldmaniac
Have a tip we should know? tips@mediaite.com
Josh Feldman - Senior Editor